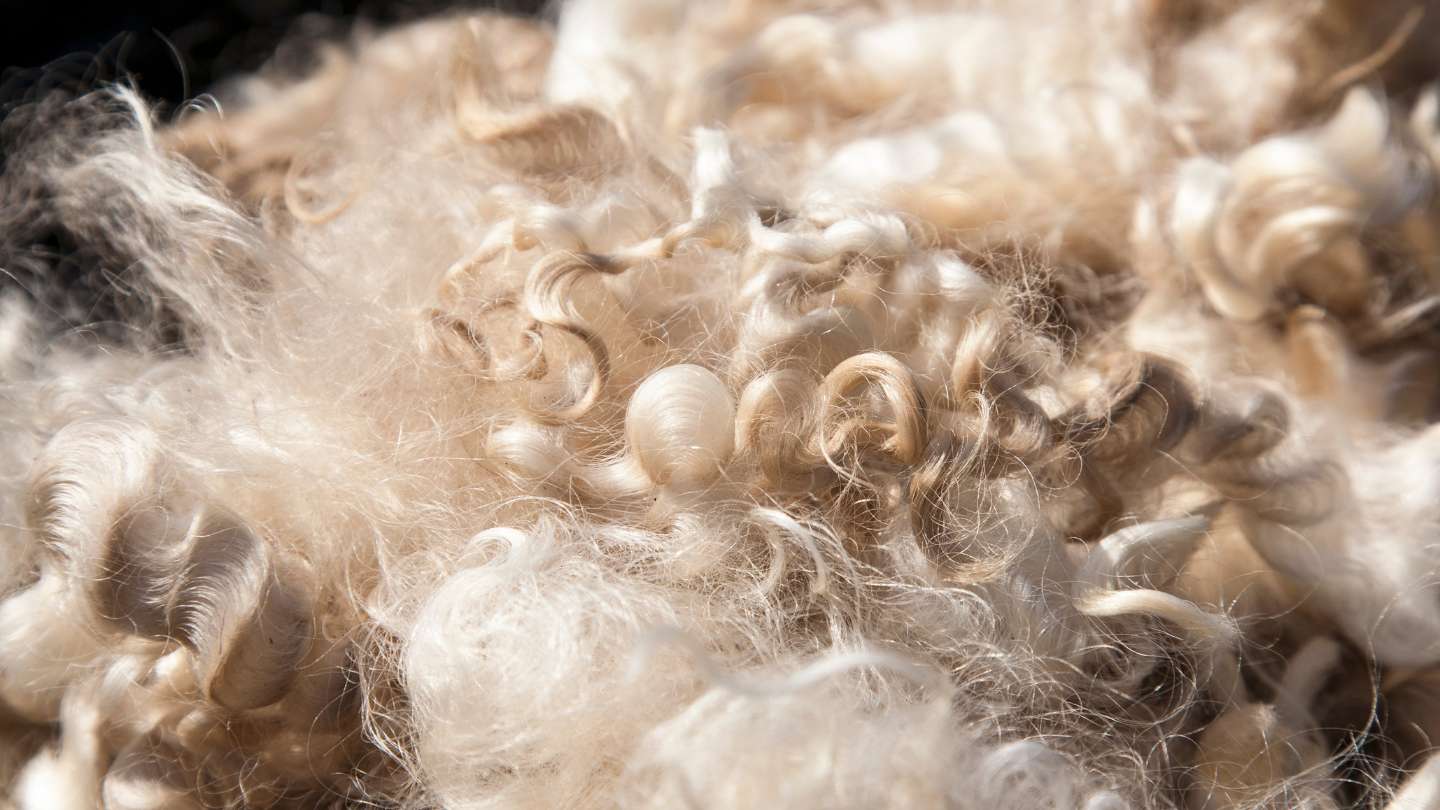 Water Weekly: Experimenting with wool pellets for soil water retention
This week, a single (very) long read about Western Water. The TL;DR version is below, plus some very cool water stewardship innovation on farms and ranches.
1. A new breed of water speculator is remaking the American West
Vidler Water Co. was recently acquired by one of the nation's largest homebuilders, D.R. Horton. This article in the Reno Gazette Journal by Grist writer Jake Bittle posits that this is a sign of things to come: national homebuilders' profits have for decades come primarily from the West, and water availability is the main barrier to new housing development in the West. To try to help us understand what that water future may look like, Bittle digs into the two decade history of Vidler Water before the purchase. Founded in Carson City, Nevada, by a private equity tycoon named John Hart, the company was the first firm to specialize in "flipping" water rights in the Southwest, making it a precursor to the East Coast firms of recent headlines like Water Asset Management. The real brains behind the operation, Bittle finds in interview after interview with friend and foe of Vidler, is Dorothy Timian-Palmer, a water attorney and former municipal utilities director in Carson City. '"She's very smart, very shrewd, and very tough," said Paul Hultin, a lawyer who sued Vidler over one of its later projects in New Mexico,' writes Bittle. Vidler has purchased land, developed "new" aquifers, and built infrastructure to move water long distances, mostly in Arizona and Nevada, in a never-ending struggle to have water to sell to housing developers when they need it most. One water advocate told Bittle, "[They're] pushing the boundaries and testing the limits of what the foundational principles of Western water law are," particularly the principle of beneficial use. The concern is with the privatization of a public resource. The bet D.R. Horton is making is that Timian-Palmer and her team can continue to find creative ways to squeeze water out of the arid west to "feed the growth machine," as Bittle writes dramatically. While regulators have stood in Vidler's way in the past, the pressure from development, and the direct backing of one of the nation's largest homebuilders, suggests that, as Bittle writes, "The future of the West depends on whether, and to what extent, these companies can secure" water supply deals for new developments in the face of supply constraints.
Really cool projects funded by LOR Foundation's Field Work initiative
In past water weeklies, we shared the opportunity to apply to LOR Foundation's Field Work program supporting farmer and rancher innovation on water stewardship. Many of you responded! The campaign generated over 250 applications, and 61 were selected. LOR writes: "Through Field Work, farmers and ranchers in rural parts of Colorado, Idaho, Montana, New Mexico, and Wyoming were eligible for up to $10,000 to implement innovative water projects on their land (think: improved water efficiency, water reliability, water quality, crop yield or crop diversification, and labor efficiency). Our goal was to get money quickly into the hands of the people in the field and on the ranch who have the potential solutions. …This spring, LOR selected 61 projects, investing a total of $538,802 into research led by farmers and ranchers. Their projects will get underway later this spring and summer. These folks are the experimenters, tinkerers, innovators, and iterators who—while Western states agonize over how to resolve antiquated water compacts—have been finding ways to eke out a living from the land for years." Below are a few of the 61 projects that stood out, but the full list is captivating and inspiring. Check it out here: lorfoundation.org/field-work/field-work-projects-list/.
If you applied for a Field Work grant because you heard about the opportunity through On Land, Western Landowners Alliance or the Water Weekly, please let us know!
Disclaimer: LOR is a sponsor of our water communications. These projects are still awesome.
Robert Andrews | Mack, Colorado
Use a shredder and pelletizer machine to transform the leftover low-value wool from 300 sheep—wool that would otherwise end up in landfills—into wool pellets that can be added to the soil to improve moisture retention and reduce the need for water by as much as 25 percent.
Michael Lobato | Fruita, Colorado
Adapt a machine used in the sports turf industry to insert biochar deeper into the soil to improve water retention and soil health.
Jon Shoemaker | Grangeville, Idaho
Develop and implement a water deployment system to split irrigation water among the acreage's plots by fabricating a vessel that fills with water, then pours it when it reaches a certain level (similar to splash buckets at a water park). This will allow for more targeted and reliable movement of water to production.
Janice Willard | Moscow, Idaho
Use a specialized plow (originally developed in the 1940s by P.A. Yeoman) to make channels for water infiltration with very little surface disturbance along a specific contour pattern (called Keyline irrigation) to promote water movement from hills toward ridges.
Tyrel Obrecht | Turner, Montana
Use radio collars on cattle to encourage them to move more frequently between water points and pastures, allowing the pastures to rest and improving water infiltration and soil health.
Pelle Bjorkman | Taos, New Mexico
Implement a unique design to keep the headgate of an acequia's diversion dam clear of beaver-created detritus, which blocks water flow and limits water availability, without deterring the beaver activity altogether. The approach: use a modified beaver deceiver to feed a large outlet pipe that goes through the dam and downstream without creating rushing or gurgling sounds that stimulate beavers to dam.
Ariel Greenwood, Sam Ryerson, Grass Nomads, LLC* | Wagon Mound, New Mexico
Develop an open-source, satellite water-level monitoring system accessible over the internet and via cell phone to create more efficient (and affordable) herd and water monitoring and availability for cattle who graze in high-elevation, hard to reach places. This allows for better herd management, which has beneficial impacts to the larger aquifer.
Marc Pierce | Muddy Gap, Wyoming
Use a well and solar pump to create alternative water access for livestock currently damaging the riparian area near Sweetwater River through overuse; simultaneously create conditions where beavers can be re-introduced to the area and allowed to thrive with a goal of improving the water conditions around the overused riparian area.
---
Get the Water Weekly in your Inbox each week.