Montana internship program exposes state's "city kids" to ranch life
"It's like drinking from a firehose and living like a nomad for the summer." That is how Stacey Barta, State Coordinator for Rangelands with the Montana Department of Natural Resources and Conservation (DNRC), describes the experience of the interns participating in the Montana Working Lands Internship Program. Kicked off in 2018, the goal of the program is simple: to connect land stewards with natural resources students in order to build relationships and increase the understanding of ranching. The Rangeland Resources Committee came up with the idea of a mentoring program and Stacey tailored it to fit the unique needs of Montana.
Barta saw that the committee was facing a common problem in Montana: an increasing number of people in the state, including in state agencies, came from urban backgrounds separated from the realities of agriculture and land stewardship. "The ranchers on the committee work with a lot of different agencies. Often, the folks they work with don't have a good understanding of ranchers," Barta explains. Most of the interns fit that mold: they are several generations removed from agriculture and often hail from urban areas like Denver or Chicago. "I was one of those kids in college," Barta recalls; "My dad left the ranch to raise a family as a small business owner. I didn't get those opportunities in college, so it's important to me to give students the opportunity (to experience a working ranch.) Once you get the chance to experience ranch life, you love it forever: the people, the land, the livestock. It will forever be in their hearts, and that is what I want the students to take with them for when they are policy makers in Washington D.C."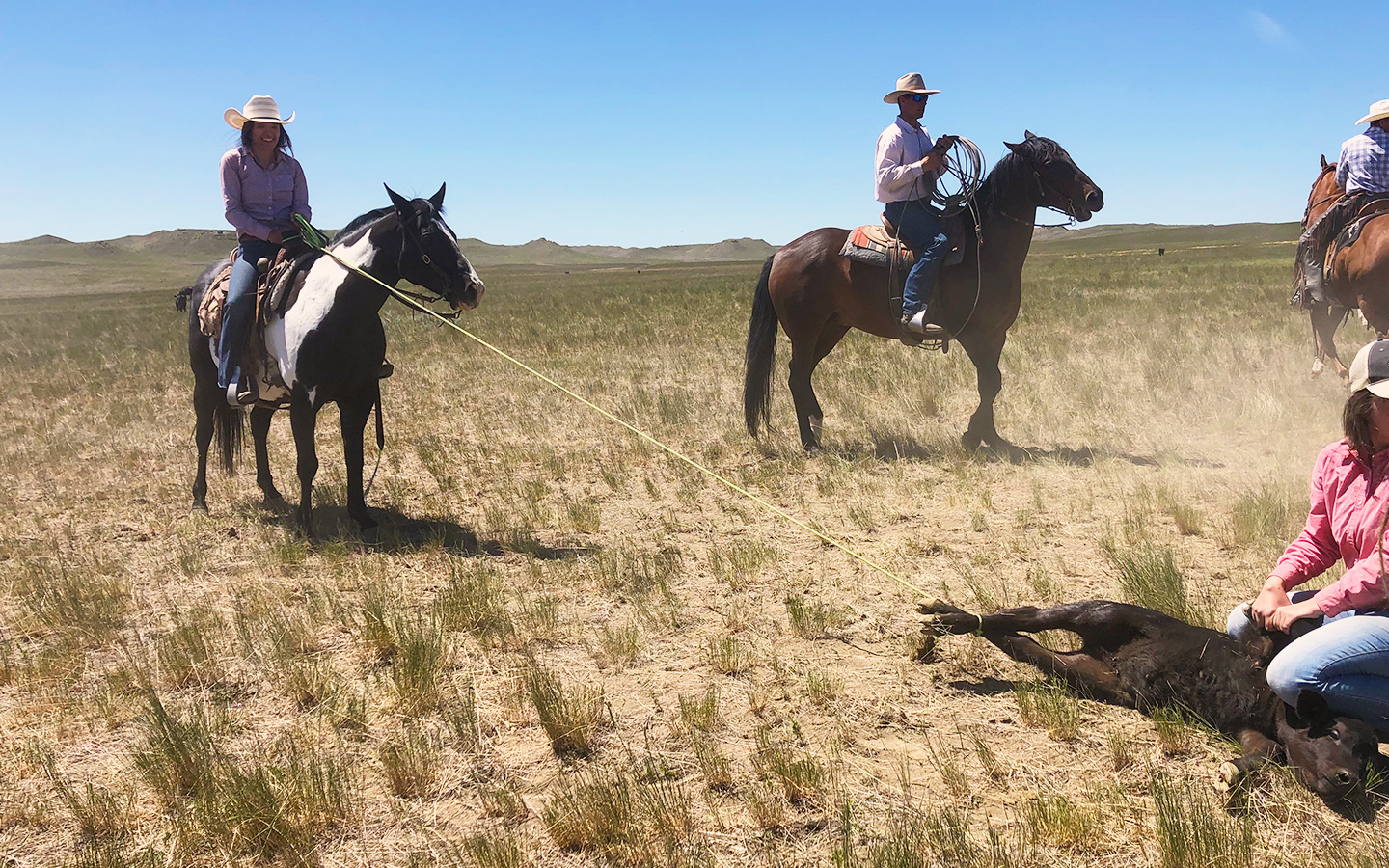 New experiences build compassion in future leaders
For twelve weeks over summer term, interns experience life on the ranch at six different locations. They earn a wage that is partially funded by a contribution agreement from the Montana NRCS and they are covered by workman's compensation. Host ranches provide room, board and learning opportunities. Stacey has heard ranchers voice their concern that it isn't possible for the intern to learn enough in two weeks, but one of the goals of the program is to expose the interns to different operations that vary both geographically and by the type of operation, so they can understand the challenges unique to different outfits.
Amber Smith of Antelope Springs Ranch has hosted interns since 2019. "It's so important and valuable to give someone the opportunity to see what a working ranch is really like. (The interns) bring a whole new energy to the house. It's extra work, but it's fulfilling work, and it's an easy way for us to support the next generation by sharing our knowledge, land, and home. It makes them more compassionate with the land steward when they are on the other side."
The most common feedback that Barta hears from both hosts and interns is that the experience is life changing. Many of them have formed what she believes will be lifelong relationships. "My family and kids still talk about Mason, our first intern we hosted," Smith shares. Originally from Enumclaw, Washington, 2021 intern Leah Fisher is a junior at Montana State University studying range ecology. "Leah had never roped in a branding pen," Smith says. "Our first branding she worked the ground, jumped right in and was great help. At the next branding we put her on one of our gentle horses and she got to drag her first calf to the fire. I felt so proud that she had such a positive experience and was so supported."
"Everyone I've met through the program has been amazing," Fisher says. "I really appreciate how willing they are to take me into their homes and show me what it takes to be productive on the land. I'm so grateful to have the opportunity to experience ranch life." She has enjoyed the challenge of learning new things including rotational grazing and operating hay equipment and a cutting torch. After graduating, Fisher plans to pursue work with federal land management agencies. She is thankful that the program has given her the opportunity to build relationships with agency personnel on ranches this summer.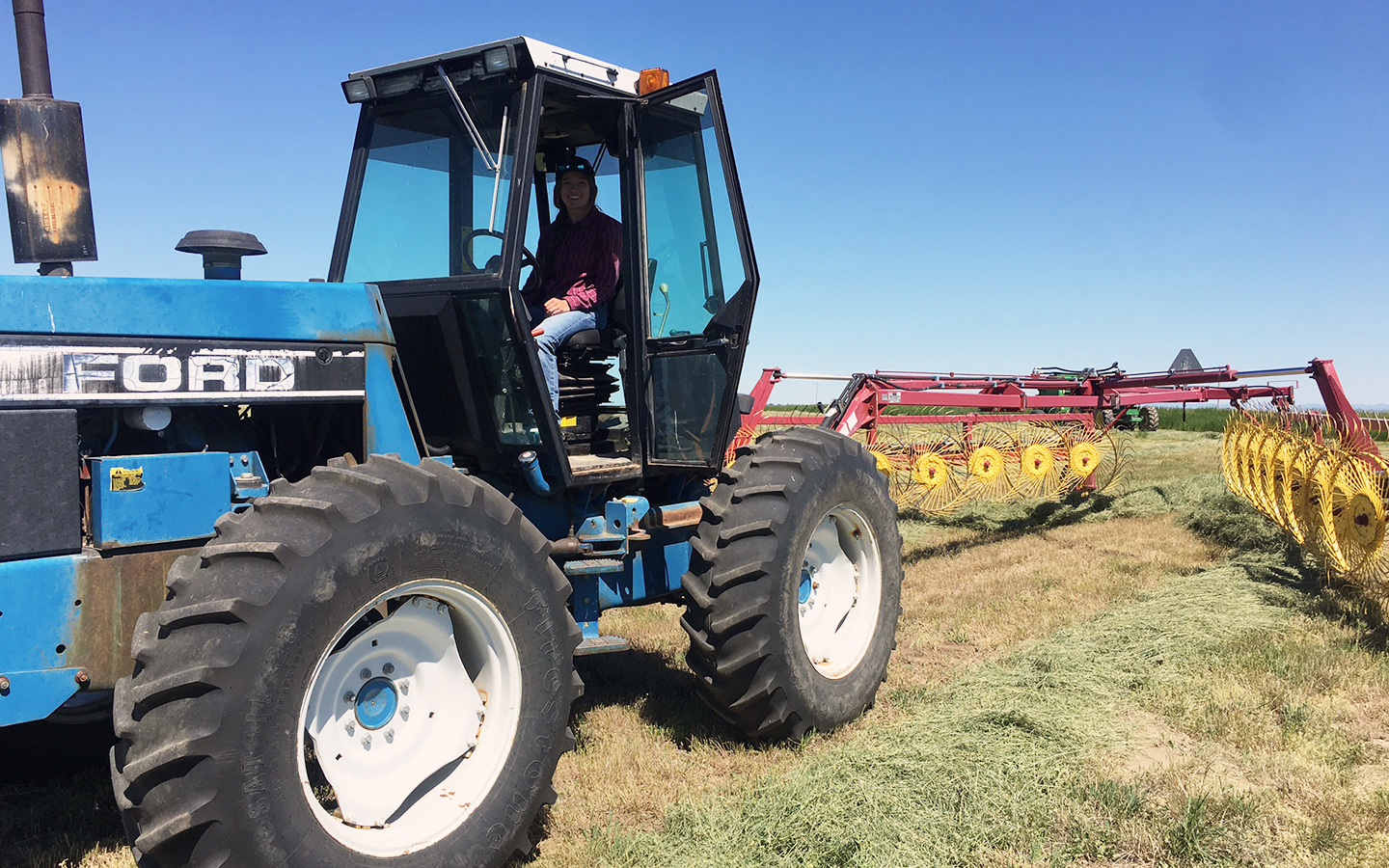 More hosts across rural Montana still needed
When asked about the main challenges the program faces, Barta was quick to respond. "Finding hosts," she replied. "Finding enough diversity in operations to provide a well-rounded experience. I try to spread the hosts out geographically too and that can be a challenge because currently I can't get any hosts west of Lewistown." For Barta, the program has been a labor of love for the future of working lands in the state, and she's looking for ways to grow the program and provide more opportunities for Montana's future natural resources professionals to get their boots on the ground and build relationships with ranchers.
Few things are as important to the future of working lands as an increased understanding of ranching, familiarity of the daily challenges faced by land stewards and appreciation for the ecosystem services that ranchers provide. It is essential that we recognize how something as simple as cultivating relationships between ranchers and agency personnel, built upon mutual understanding and compassion, can have a profound impact on the future of the West.
---
To learn more about the internship program and how to become a host, please contact Stacey Barta at SBarta@mt.gov or (406) 594-8481.