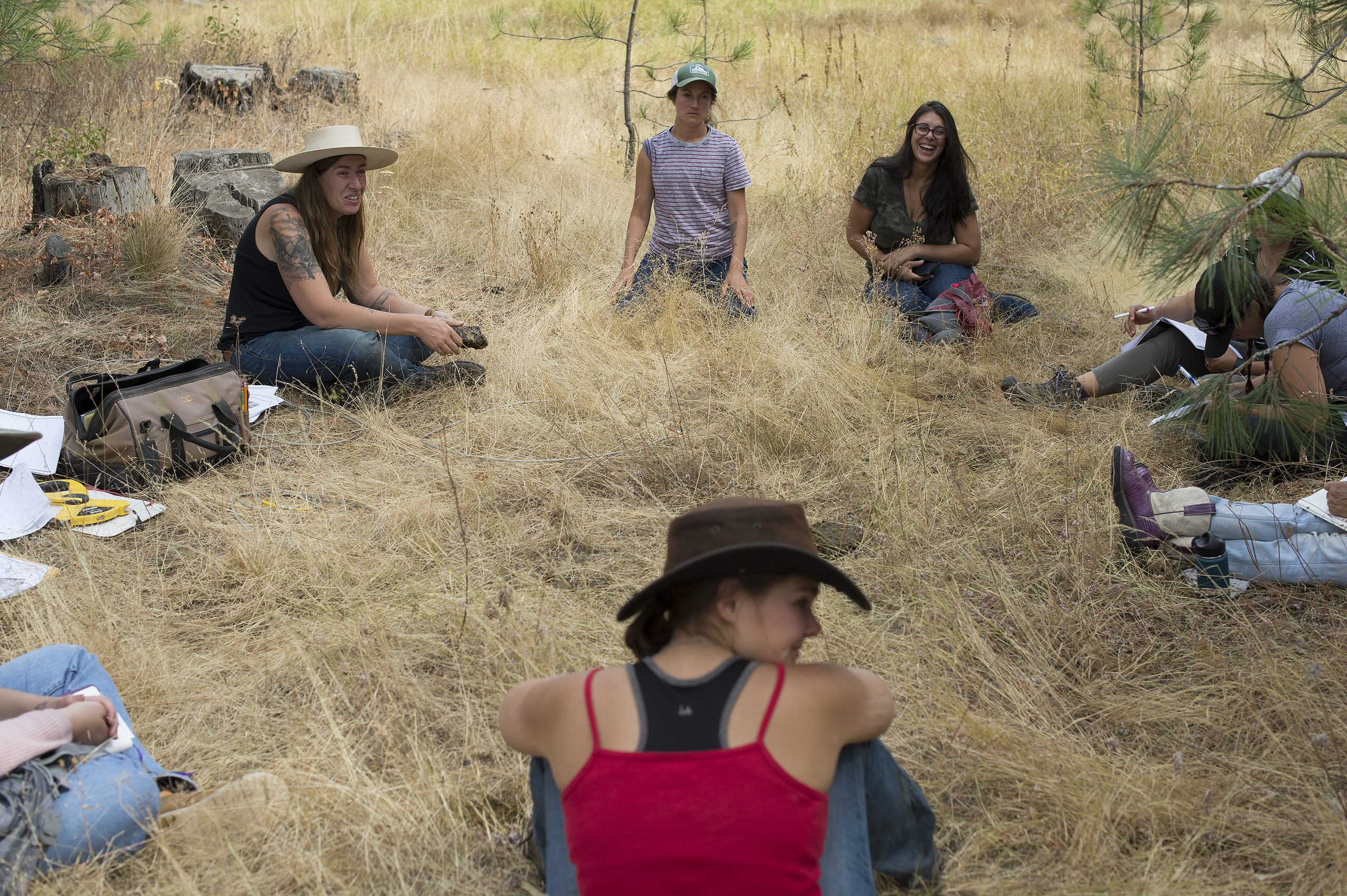 A new kind of cowgirl
When I first moved back to my family ranch ten years ago, fresh out of college, I was plagued with insecurities. I had been around ranching all my life, the oldest of two daughters, and my parents were very egalitarian and encouraged us girls to do anything. Anything that is, but raise cattle. I could fumble through a fence repair, and obviously I could drive a stick shift, but I felt as though I would never learn everything I needed to from my dad.
On top of that, I was in a very committed partnership with a person who had next to no interest in being involved in my family business. (My husband would never dream of going into the field before changing out of his "town clothes" and into "work clothes," whereas you would be hard pressed to find a single item in my closet, from cocktail dress to ski pants that have not had a close and personal encounter with cow excrement at some point in time.)
Every time I had to ask my father how to do the simplest task, every time an older farmer or rancher ignored me during a conversation and talked straight past me to my dad, I burned with doubt and embarrassment.
Unexpected advantages
But I also began to discover unexpected skills and advantages. I could move stock more quietly and quickly. I had a natural understanding for "systems" and the interconnectedness of things. What I lacked in brute strength I could make up in creativity. As I deepened my understanding and practice of holistic management, which my family has practiced on our ranch for nearly 25 years, I began to see how desperately we needed a new paradigm of land management, and I observed how quickly I could explain the idea of an ecological approach of land management to people from outside the conventional ranching paradigm.
But how were we supposed to get people with this new paradigm on the land? I had struggled so mightily, and I had every advantage imaginable when it came to getting into the ranching game.
A new kind of cowgirl
But then I met Sandy Matheson! She had studied holistic management with my dad in the mid-90s and had been able to save her family farm by applying the principles. We began to conceive of a course for women ranchers. A new type of cowgirl. We put the call out to interested women and waited with bated breath. To our amazement, the most astonishing and impressive ladies arrived at that first camp.
"New Cowgirl Camp was life changing for me. I went in expecting I would learn a little something about grassland health, grazing, and pregnant cows. I left with a completely new mindset about my work and my life."

Camas Davis, Portland, OR
New Cowgirl Camp is a 5-day intensive course for women interested in getting started in regenerative ranching. We train women how to manage their land base through a paradigm based on continuous improvement, both of ecosystem function, and of human managers within that system. We both honor tradition, and seek to weed out the "convention" from "wisdom" in conventional wisdom, recognizing that creativity and innovation are critical to managing whole living systems.
We cater to women of every age, background, and experience level, though the class is built around an introductory experience. We've had ages 18-66. We've had sixth generation ranchers and folks who have never seen a cow up close before. Participants receive a variety of classroom and hands-on instruction in holistic decision making, ecological monitoring, low stress livestock handling, consensus building, fence building, business development, animal husbandry, and more. Sandy not only has decades of holistic management and ranching experience, she is also a retired veterinarian. We strive to create an environment that is approachable, supportive, and celebratory!
"I still find myself calling upon my memories of the sisterhood built that week to reignite my confidence and solidify my vision as I work towards implementing holistic management practices back home. Beth and Sandra were such a wealth of knowledge and presented it to us in a way that seemed to dissolve barriers and move us from theory to action."

Paige Pattillo, Ellensburg, WA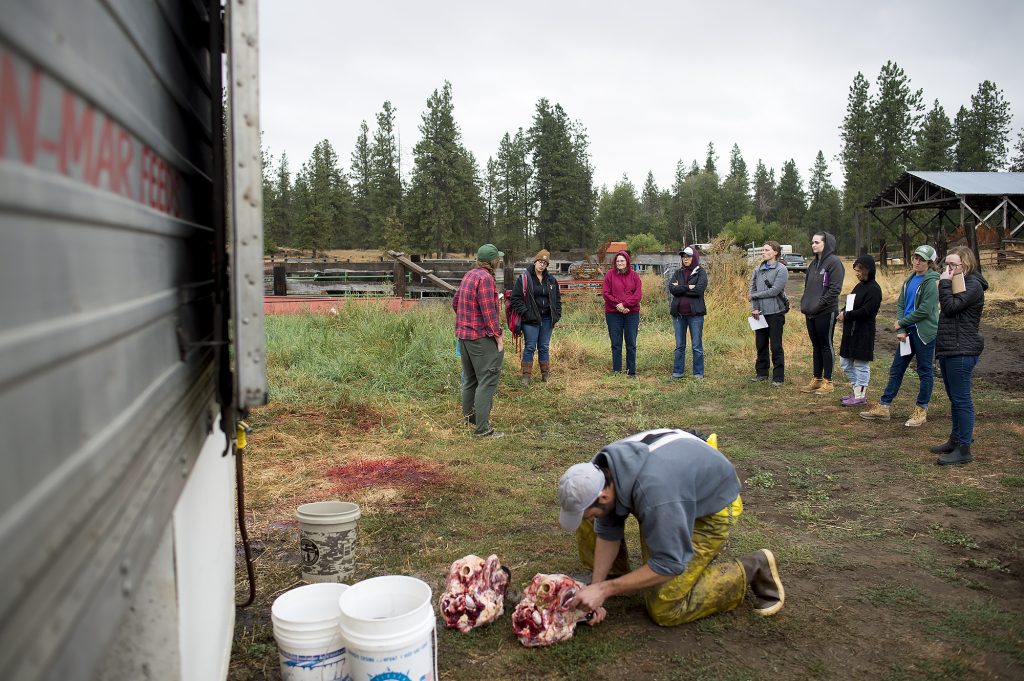 Something magical, four years running
I knew within hours of starting that first course that we had created something magical; that creating a container for women to approach this work free of distraction, to make space for people to be vulnerable and to ask questions, met a need deep down inside each participant. This summer will mark our fourth year, with our fifth and sixth classes of New Cowgirls! Each cohort of women who arrives at New Cowgirl Camp is just as amazing as the last, with participants from Detroit to Denmark and everywhere in between. We have gotten amazing feedback from the women who have attended.

"When I decided to attend New Cowgirl camp I didn't know what to expect, but I assumed I would get practical tools and tips that I needed for the future ranching endeavors I sought to pursue on our land. What an underestimation that was. What I ended up being exposed to was a reverence for land and animal and plant life that I didn't even know was possible, or know that I needed to identify in my own heart. I learned that being a steward is a role everyone can have, but it's also not something to be dabbled in. Every decision we make has an impact. Our place in our systems is a giant cascade and it's something to think about and account for each and every day."

Kate Gundry, Denver, CO
If you or somebody you know would like to attend New Cowgirl Camp, you can register here. You can also support our scholarship fund, which ensures that no woman needs to be turned away due to lack of funds.
About the author
Beth Robinette is a fourth-generation cattle rancher from Cheney, WA and a member of Women in Ranching Circle 2. She likes sunsets and fluffy clouds and dogs and ponies. She is a mediocre yodeler but this does not discourage her in the slightest.