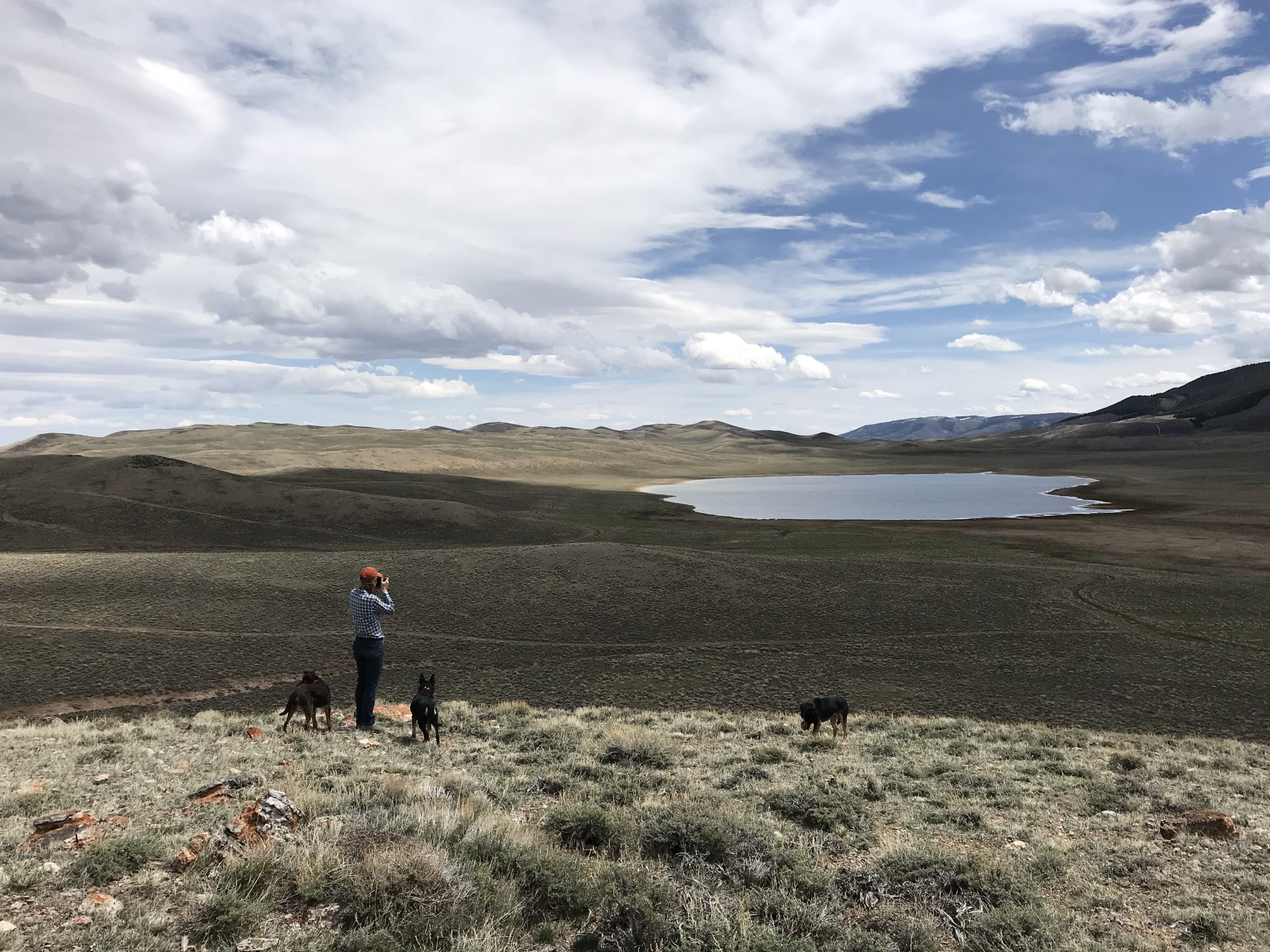 A lens on the seasons on Lonetree Ranch
Hello from Southwest Wyoming! I would say it is my favorite time of year, but I think I say that at the change of each season.
This past year we were particularly excited to watch summer change into winter through the lens of Michael Forsberg. After seeing his time-lapse presentation on Sandhill Cranes migration, I reached out to inquire about putting his time-lapse camera systems on our ranch. The time-lapse images show landscape change over time with undeniable accuracy. Our hope is that we can capture change in our landscape created by our livestock grazing. We have been monitoring grazing impact for some time, but hoops, clippings and variable photos do not have the same visual impact as time-lapse photography.
Magic created over time
Last May, in partnership with University of Wyoming Ruckelshaus Institute, we installed 10 time-lapse camera systems. The Ruckelshaus team, Michael Forsberg, and Jeff Dale came and helped us select the sites and install each time-lapse system. We are using Nikon D-70 cameras encased in a protective box developed by Jeff Dale. Each camera system is mounted on a recycled telephone post overlooking a unique scene. We selected camera locations to try to capture the impact of our grazing, wildlife habitat and water. The cameras take photos every 30 minutes during daylight hours. These individual photos stacked next to each other and viewed as a video show an entire season in seconds.
We already have a favorite camera. Our most remote location is pointed southeast and overlooks a large natural water basin. The sun and water make spectacular individual images. The other cameras have captured a few beautiful images, but their magic is created over time. It will be several years before the real story is revealed, but, in the meantime, we have a few beautiful photos of the ranch.
Historic operation in the Cowboy State
In 2009 our family purchased Lonetree Ranch, a classic mountain cattle ranch. Originally founded by the Wadsworth family in 1918, this was once one of the most historic large-scale operations in the Cowboy State. Today, we raise livestock with the goal of being an economically-viable working ranch while enhancing the health of our land and water systems.
Our herd is made up of mother cows, their offspring and yearling steers. The ranch is located in southwest Wyoming on the Henrys Fork River. We care for hundreds of acres of protected bottomlands, public land and wilderness area. Our herd grazes in the rolling range and the high country of the Uinta Mountains in the summer and come down to our lower pastures during the fall, winter and spring.
We take a considered and thoughtful approach to everything in our care. We work hard to ensure our methods are best for everyone involved: human, animals, land and water. In 2011 we became certified by the USDA under the National Organic Program. As comprehensive as that is, no single certification considers every aspect of our process. We are constantly assembling our own mix of best practices from weed eating cashmere goats to time-lapse photo monitoring. Blending the art and science of ranching is our way of mixing age old practices with modern knowledge and ideas. The art of ranching consists of skills that embody a sense for the land and animals. These skills are hard to learn; they come from years spent working the land and being with the animals. We strive to couple these ancestral ways with current scientific understandings of agriculture systems, veterinary medicine and business. Blending these two disciplines allows us to keep close to Mother Nature and aware of opportunities to better observe, predict and react to our experience.
Our work can be summed up in three ways:
DO OUR BEST by the land, water, animals and people.
BE SAFE always
GET BETTER every year