Teens take on species recovery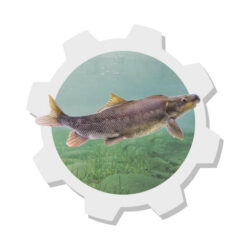 Colorado high school students release 250 endangered razorback suckers into the Colorado River, helping the endemic fish climb back toward safety.
Fifty years after President Richard Nixon signed the Endangered Species Act into law, students at Palisade High School (PHS) in Palisade, Colorado, celebrated their efforts to help one of those endangered species with a riverside fish fest.
The razorback sucker is a bottom-dwelling fish native to warm-water areas of the Colorado River that has been endangered since 1991. Thanks in part to work by students from the PHS Fish Hatchery, the razorback suckers are beginning to make a comeback.
On a sunny spring day this past May, students from the PHS Fish Hatchery gathered at a river access site near town to release approximately 250 razorback suckers into the Colorado River. The three-year-old program has now released approximately 750 razorback suckers.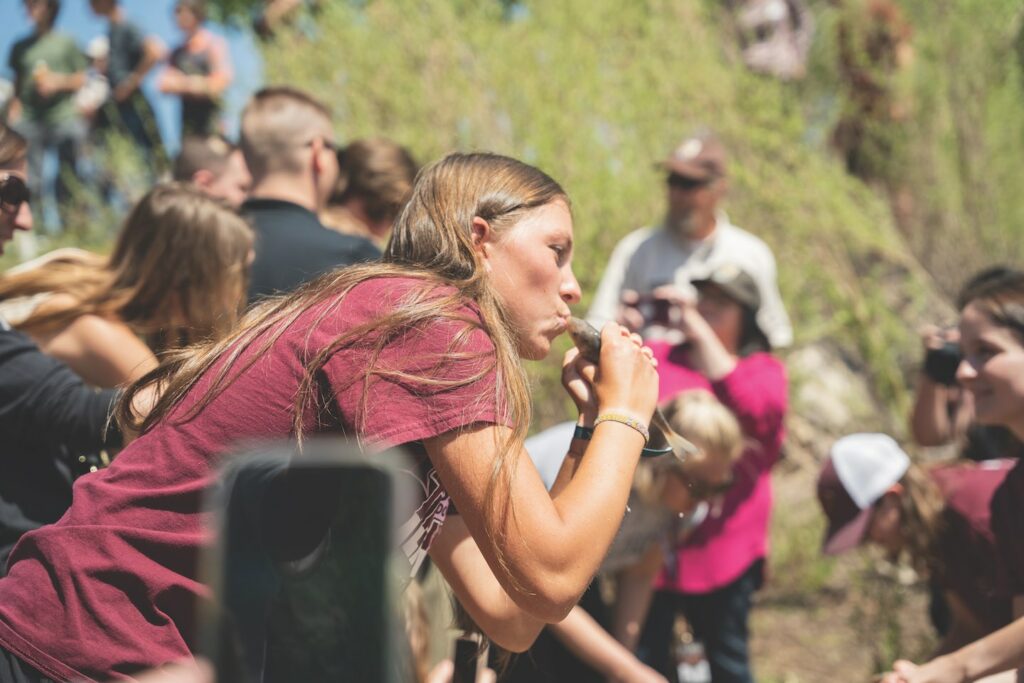 "Your fish hatchery is a testament to the importance of working collaboratively to conserve our nation's endangered species and their habitats," said Martha Williams, director of the U.S. Fish and Wildlife Service in a pre-recorded message for the release. "Thank you for your commitment in recovering the razorback sucker and for leading the next generation of conservationists." The hatchery program is part of the Upper Colorado River Endangered Fish Recovery Program, which coordinates recovery efforts, but students have raised money for the program themselves, selling peaches, donating scholarship funds and applying for grants.
The celebratory event featured a speech from PHS biology teacher Patrick Steele, who helped start and now oversees the hatchery. "What we're trying to teach our students is… every species has a niche in our ecosystems," said Steele. "This fish has had a niche in the ecosystem for 4 million years or so, and it's just within the last 65 years…where they've had problems with survival."
Afterward, Steele led the razorback sucker release, which included a number of wet and slimy kisses for the fish before they were set free.
The experience can be a bit emotional, Steele said.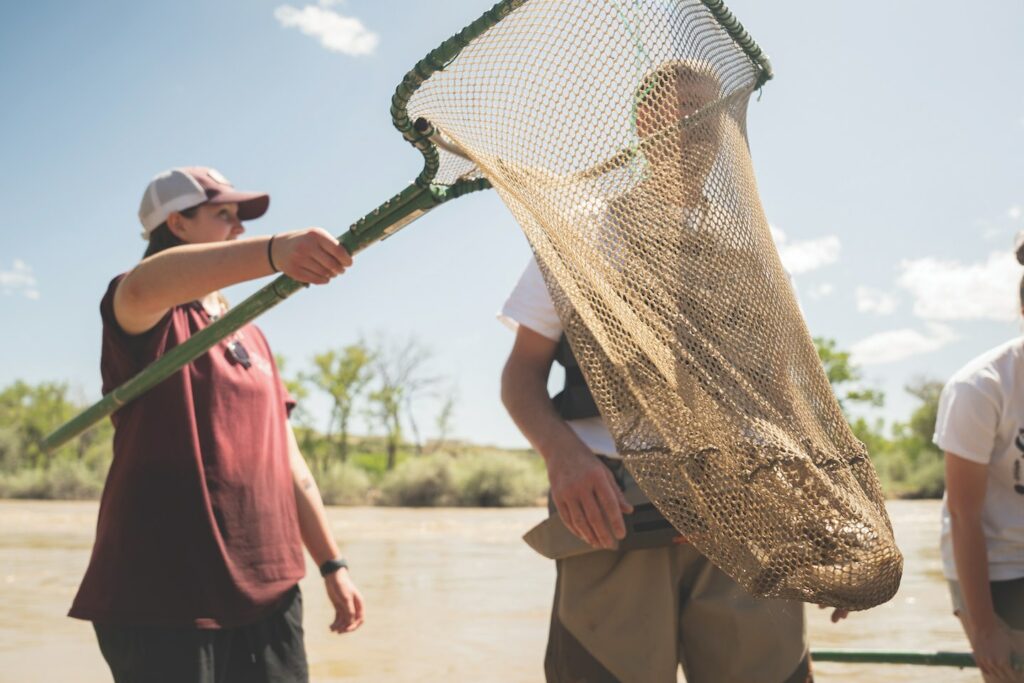 "I have two daughters … and it's scary to think about sending them off in the world," Steele said. "Raising these fish is pretty similar."
"You're letting your child go off to college or off into the world after they graduate from high school, and you've given them the skills to do so, and you just have to believe you've done the same thing with your fish when you release them into the river."
Beyond repopulating the razorback sucker population, the PHS Fish Hatchery teaches the students lessons in responsibility and management. Each day, students feed the fish, take water chemistry tests, clean the tanks and observe the fish.
Charlotte Allen, a junior at PHS, took pride in the role she's played with the project.
"These fish are endangered, and we have this super cool opportunity to grow these fish for the river," Allen said. "They are a native species. They're part of the reason we can have such good agriculture. They're definitely meant to be here."