Gwen Kolb, New Mexico's swamp queen
Portrait © Nelson Klein
"I'm just an odd duck," Gwen Kolb says often. It may be the defining characteristic, and most valuable asset, of a life's journey that ultimately would take her to a leading role in one of the most successful federal wildlife programs in U.S. history. And a lot of real ducks, happily paddling in wetlands she helped restore, owe Kolb a debt for all that hard work. ➤
Established in 1987, Partners for Fish and Wildlife (PFW) is a program of the U.S. Fish and Wildlife Service (FWS). While the primary focus of the FWS is regulatory oversight and recovery of threatened and endangered species, PFW is a stand-alone, strictly voluntary program providing free technical and financial assistance to support landowners in voluntary wildlife habitat restoration projects. The program addresses the fact that approximately 70% of land and wildlife habitat in the U.S. is privately owned and that voluntary cooperation on the part of landowners holds the key to the survival of the majority of wildlife species in the country. 
In December of 2022, Kolb will retire from the PFW program, where she has served most recently as the New Mexico state coordinator.
Although the program is affiliated with the FWS, one of two federal agencies that administer the Endangered Species Act, it is nevertheless highly popular with landowners. In fact, Kolb, who served more than 14 years in the Partners program in Illinois before moving to New Mexico in 2016, said she has kept her Illinois telephone number because she continues to get calls from landowners there who are excited to tell her about the ongoing results of their projects.
"These folks still call me," she said. "They only get a 10-year contract but this stuff is still on the ground. It's still there, still working."
It has taken more than a well-designed program, however, to open doors. Kolb not only has had to overcome landowner concerns about a program affiliated with a federal regulatory agency, she's also had to overcome the challenges of being a black woman in a predominantly white professional field and culture.
"I've never let that stop me," Kolb said. "I am always a fish out of water, that little brown thing in a sea of white. It has never phased me."
From Farms to
Arms to Wildlife
"People and land are always with me," Kolb said, explaining that she spent childhood summers on horseback at her Uncle Eddie's farm. "I could do things with these horses. I didn't have to have saddles or anything, I just knew. We were horse people. My people trained them and raised them and bred them, but you don't read that, you don't hear that stuff."
Gwen's father and grandfather both served in the U.S. Army, with her father earning a purple heart in Korea. "Since daddy didn't have no boys, I went in," Kolb says, but to her father's dismay. "My daddy didn't speak to me for a year after I joined up. He'd been injured in Korea and he was just afraid. My mom said it was OK, so I just went." Kolb joined the last recruiting class of the Women's Army Corps (WAC) in 1976. After basic training, Kolb was sent to Fort Polk, Louisiana to serve as a communications specialist with U.S. Army's 5th Infantry mechanized division. But a military career didn't stick: "If I'd have stayed in I could have retired at 47! But everything happens for a reason."
Kolb left the service and returned to her passion for horses, pursuing training as a veterinary technician in Virginia. There, she met Dr. Stuart Porter, who had co-founded the Wildlife Center of Virginia.
"I trained under this wildlife vet when he was training all these vet techs," she said. "He got me into wildlife medicine and we were treating all these critters. I had about three acres up in the Shenandoah forest with national forest all behind it so I would take the owls up there and release them." Releasing other "critters" she had rehabilitated was more complicated.
"I mean, dogs and cats you put them in their carrier and take them home to your house and you are going to take care of them, but not these [animals]," which included species as varied as black bears, eagle and snakes. Habitat for native species was already at a premium in Virginia. "That's when I got into habitat restoration. I realized, if I'm fixing these animals, they have to have a place to go."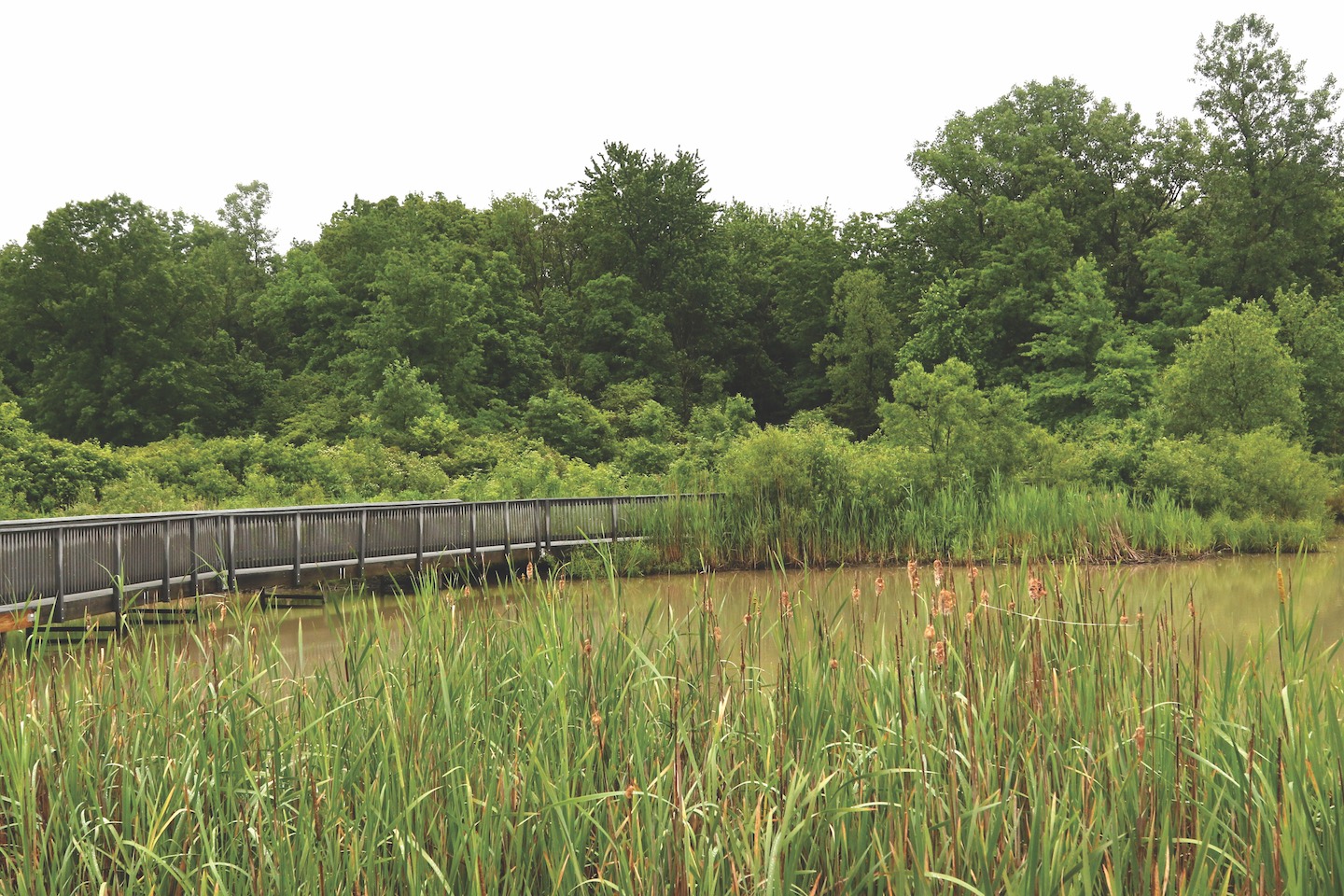 "Every time it got hot, the water level got low and botulism would take out the birds. So I'm going around with the refuge manager and I'm picking up these ducks. He said that by the time we got back around, they are going to be dead. Nobody had ever saved a bird because they get limberneck and they fall over and drop. But I knew this wildlife medicine. I saved two shovelers. I just tubed them and I flushed them."

Gwen Kolb
Her Refuge
That's when Kolb decided to pursue a degree from Ohio State University's (OSU) School of Environment and Natural Resources. She credits her advisor at OSU, Dr. Bob Gates, with pointing her to the FWS and persuading her to overcome her hesitation about applying at the age of 45.
When Gates was asked about Kolb, a student of his more than two decades ago, he was effusive. "Gwen Kolb is a special person," he replied. Gates recalled that Kolb stood out right away. "It is pretty brave at that stage of life to change careers. But she had that life experience. She knew what she wanted to do."
At the time, FWS had a diversity hiring initiative to provide summer jobs on wildlife refuges to members of underrepresented communities. Gates said, "I thought, here's this practical, hands-on person. The wildlife profession is all about practical and hands-on." He encouraged her to apply. Kolb earned a placement in a summer job at the Ottawa National Wildlife Refuge, on the shores of Lake Erie outside of Toledo, Ohio. It was in that job that she began to make a name for herself in conservation.
"She really loved Ottawa National Wildlife Refuge," said Gates. "She started calling it 'my refuge.' I know she really connected with it."
Kolb indeed found her background was well suited to work at the refuge. She had experience in mechanics she'd picked up from her father, who rebuilt cars. That background, and her expericence in the Army, set her up to operate and repair machinery such as the pumps needed for refuge operations. At Ottawa, she also learned from a restoration specialist how to design and build restoration structures for wetlands, including how to use heavy equipment.
"They didn't have enough staff, so I just did it all," Kolb says. "I was telling Dr. Gates, 'I can do all of this! I can fix the birds. I can fix the engines. I was just a weird little combination of all the things." These skills plus her familiarity with the rigor and rigmarole of the military meant Kolb fit perfectly in the FWS. "It was like I had trained all my life for this and didn't know it. I didn't even know it existed, let alone [that there was] an opportunity for a black woman."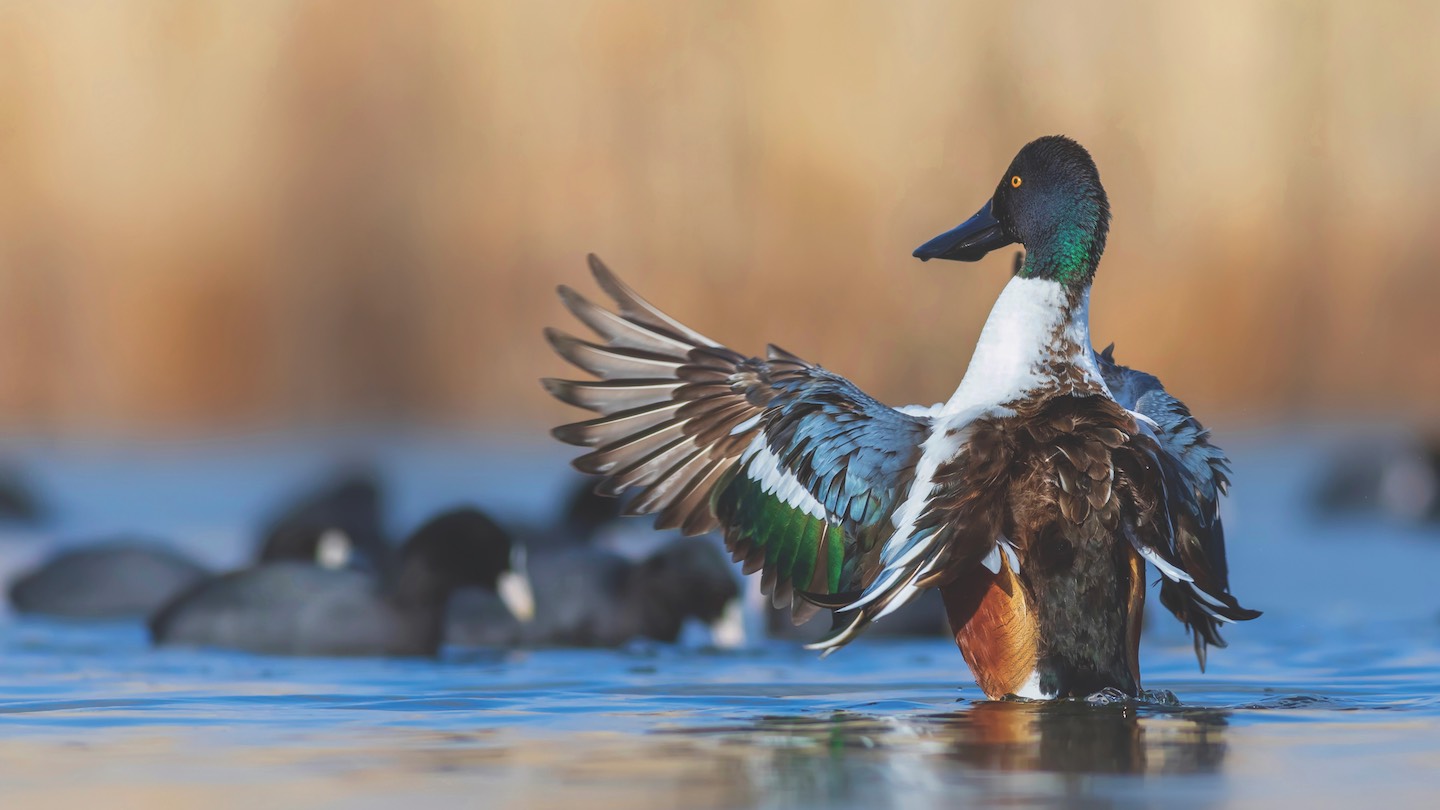 "It was like I had trained all my life for this and didn't know it. I didn't even know it existed, let alone [that there was] an opportunity for a black woman."

Gwen Kolb
The Power of
relationships
It's often said that conservation ultimately isn't so much about land and wildlife as it is about relationships between people. This is where Kolb's greatest strengths would ultimately emerge.
"I leave every airport with 20 new best friends," said Kolb. "I love to travel by myself so I can have those 20 new best friends. I just talk to people and for some reason, if they've got their pre-judged notions, it just doesn't apply. I don't know how I get around that. I guess I just don't think about it and I just start talking to people."
More than anything else, this talent for connecting with people is Kolb's best asset, says former advisor Gates. "She just has this knack and way about her to meet people where they are."
As one landowner who worked with Kolb on a project in New Mexico said it simply, "She's [just] a darn nice person."
Kolb parlayed this strong but likable personality and her experience at Ottawa into a permanent position with the FWS Partners Program based at the Illinois River Complex National Wildlife and Fish Refuge, south of Peoria, Illinois. The role hinged entirely on developing and maintaining positive relationships with private landowners. She recalled again how difficult it had been to find land on which to release rehabilitated animals in Virginia. Kolb saw that when it came to conservation, private landowners are essential partners. "When you've got over half of the country in private lands, you need to be paying attention to it. The Partners program has been doing this since 1987. We've been partnering before partnering was even cool. We bring everybody to the table."
Within the Partners program, Kolb became an expert on wetland restoration, partnering with landowners to restore wetlands throughout Illinois. "I was a swamp queen. I mean, Illinois is a river state. I was the Illinois River coordinator, so there used to be wetlands everywhere. And I put them back."
"All the water you've got now comes from wetlands as far as I'm concerned," she said. "They do the recharge. They do the cleaning. Wetlands are my heart and they are totally underestimated, disregarded, filled in. Back in the day, the NRCS paid the ranchers and farmers to fill them in. I was talking to a gentleman in Illinois and he says, 'So let me see, you paid me to fill them in and now you are going to pay me to clean them out,' and he said 'I'll probably be alive when you pay me to fill them again.' And I said, 'No, I don't think so, sir, because we finally figured out what they were for.'"
Desert state,
meet swamp queen
In 2006, Kolb started visiting New Mexico on vacations and to attend the Quivira Coalition conference and the Gila River Symposium.
"I figured out real quick, these people think like me! This is so cool!" she said. "I fell in love with New Mexico. My roots are here for some reason. This is my place and I don't know why that is, I just know it is. I'm so accepted here on so many different levels by so many different people. It's just like I've been here my whole life."
Kolb made the move in 2016, becoming the PFW New Mexico state coordinator. As a wetland specialist, moving to an arid state like New Mexico didn't faze her. In fact, her first four calls when she arrived were for wetlands. "Yes, there are wetlands in the lovely Land of Enchantment and I've probably worked on most of them," she said.
Brian McCutcheon and his wife, Lynda, own a small national forest inholding near Jemez. When they asked the Forest Service for help restoring wetlands on their property, they told them to call Kolb. "When she first showed up here, she was very excited: she couldn't wait to walk the property with me," says McCutcheon. "Within 10 minutes she's spotting things."
Before long, Kolb was formulating a plan with McCutcheon, a retired police officer with lots of energy but little experience with restoration for beaver dam analogues (BDAs) and other process-based restoration treatments. "We're walking along and she says 'walk along beside me and let me do my thing.' And the next thing I know I'm getting a lesson in foliage and BDAs."
Increasingly, landowners understand both the ecological and monetary value of wetlands. Kolb said landowners call her if they find a wet spot on their land that lasts more than a day, hoping it is a wetland. However, wetlands have distinct characteristics that people need to understand, she said.
"You've got to have hydric soils. You've got to have hydric plants. And you've got to have the hydrology. I'll get out there and sniff around and if I see any obligate wetland plants, then I'm going to go back and do my homework. I'm going to dig into my NRCS soils maps and ecotypes," she says.
One landowner along the Rio Grande partnered with Kolb on a 189-acre wetland restoration. Looking at historic maps, Kolb discovered that before the ditches went in along the Middle Rio Grande, wetlands along the river had been extensive. Under Kolb's guidance, PFW provided initial funding and technical support to the landowner. Since, he has restored five separate wetlands on his property.
"So now I've got avocet nesting out there. I've got cinnamon teal nesting out there. I've got all the turtles and the snakes, the baby fisheries, and it's all tucked back in there like a little jewel," Kolb says. "We went from four to 40 obligate wetland plants in that corner."
Kolb said that landowners have a variety of motivations for wanting to restore wetlands and other wildlife habitats. That particular landowner did it for bird hunting and dog training. Others, like the McCutcheons, do it because they simply have an interest in restoring the ecology and hydrology of their land. Depending on the size and location, wetland restoration can be also a moneymaker when used to meet state and federal wetland mitigation requirements.
"If I have any questions, she's the first one I call," said McCutcheon. "I know she'll pick up the phone. And I know she'll have an answer for me."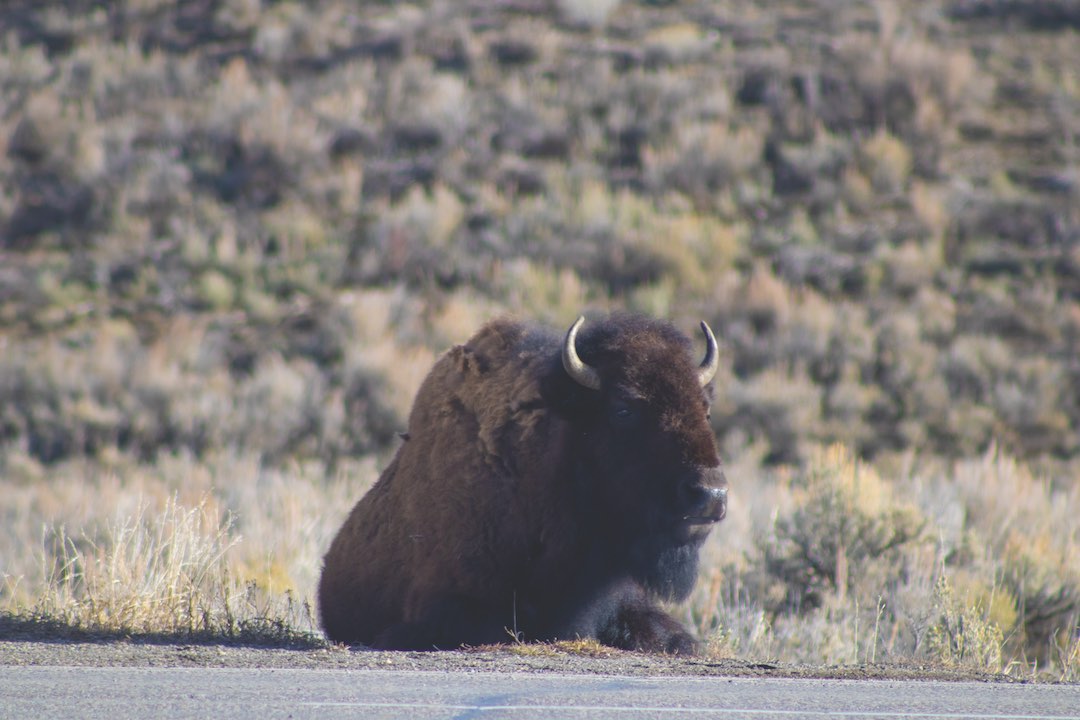 "If I have any questions, [Gwen]'s the first one I call. I know she'll pick up the phone. And I know she'll have an answer for me." 

Brian McCutcheon
Showing others
the way
Kolb said that one thing that sets her apart from many in her field is an appreciation of the role that livestock play in maintaining healthy ecosystems. She takes a holistic approach to wildlife and land management.
"There's more to life than endangered species work," she said. "I've got common species we need to keep common. We've got game species that we need to work with. If they've got the snails with the springs, I'm going to protect the snails and the springs and I'm going to run some water out there for the cows, because I don't take cows off the land. We just help them understand how they can utilize their cows because to me, that's management." With her characteristic forthrightness, she says "Most of the people in my field don't like cows. Maybe if they truly understood how these systems worked, though, they would understand the role these animals play."
When a filmmaker offered her the opportunity to memorialize her life and career in a film, Kolb turned the opportunity into a chance to highlight fellow women pioneering conservation in New Mexico. Long before, Kolb had created the only PFW team in the U.S. composed entirely of people of color. As Kolb prepares to pass the torch to the next generation in the Partners program, she said she is working to encourage new thinking. "You've got to have a different thought process. You've got to have people who don't think like the old school." Odd ducks, you might say.
---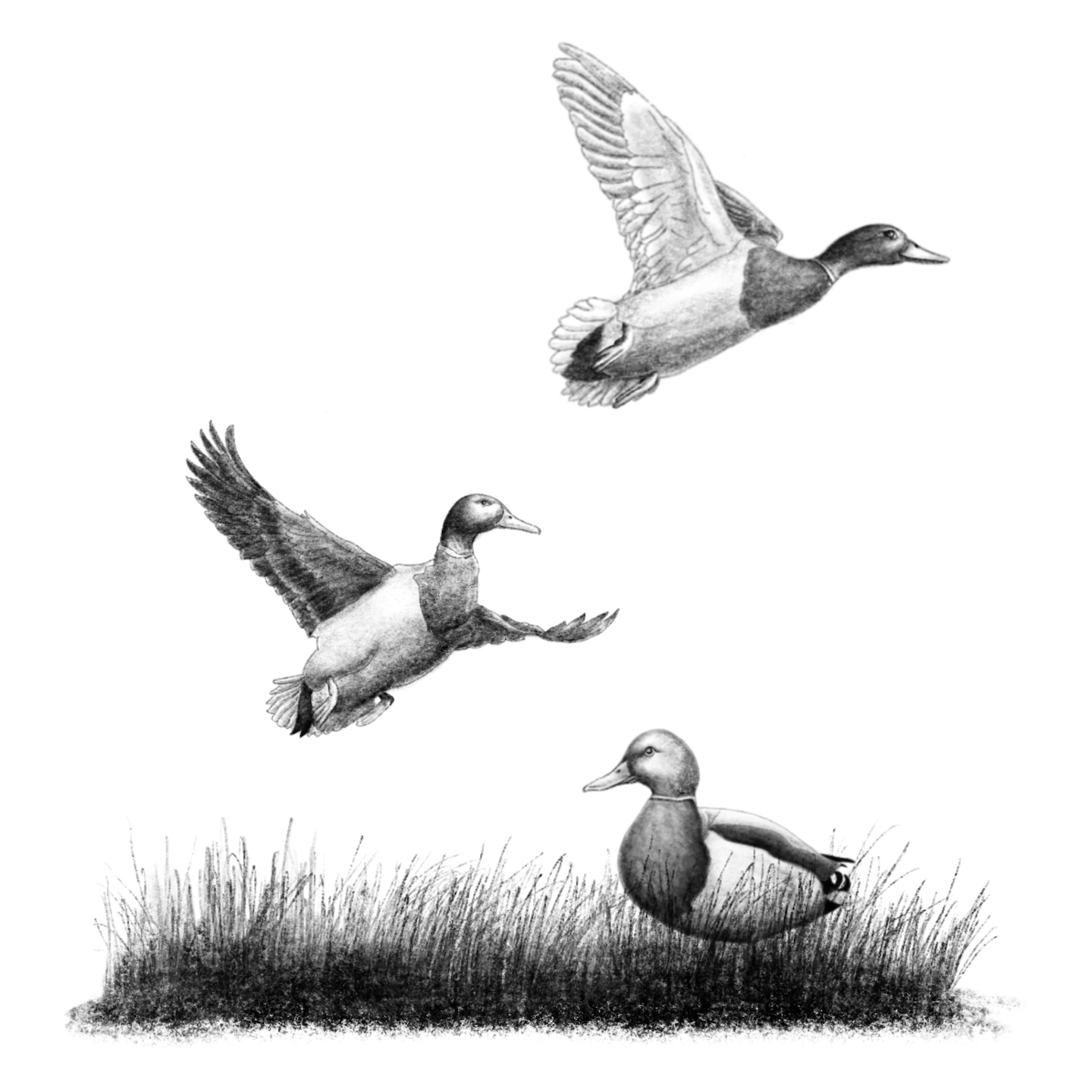 Interested in support for habitat restoration on your property?
The Partners for Fish and Wildlife Program provides free technical and financial assistance to landowners, managers, tribes, corporations, schools and nonprofits interested in improving wildlife habitat on their land. Since 1987, they have helped more than 60,000 landowners restore more than 7 million acres of forest, prairie, wetland and stream habitat for wildlife.
Visit onland.link/pfw to find your
PFW state coordinator.