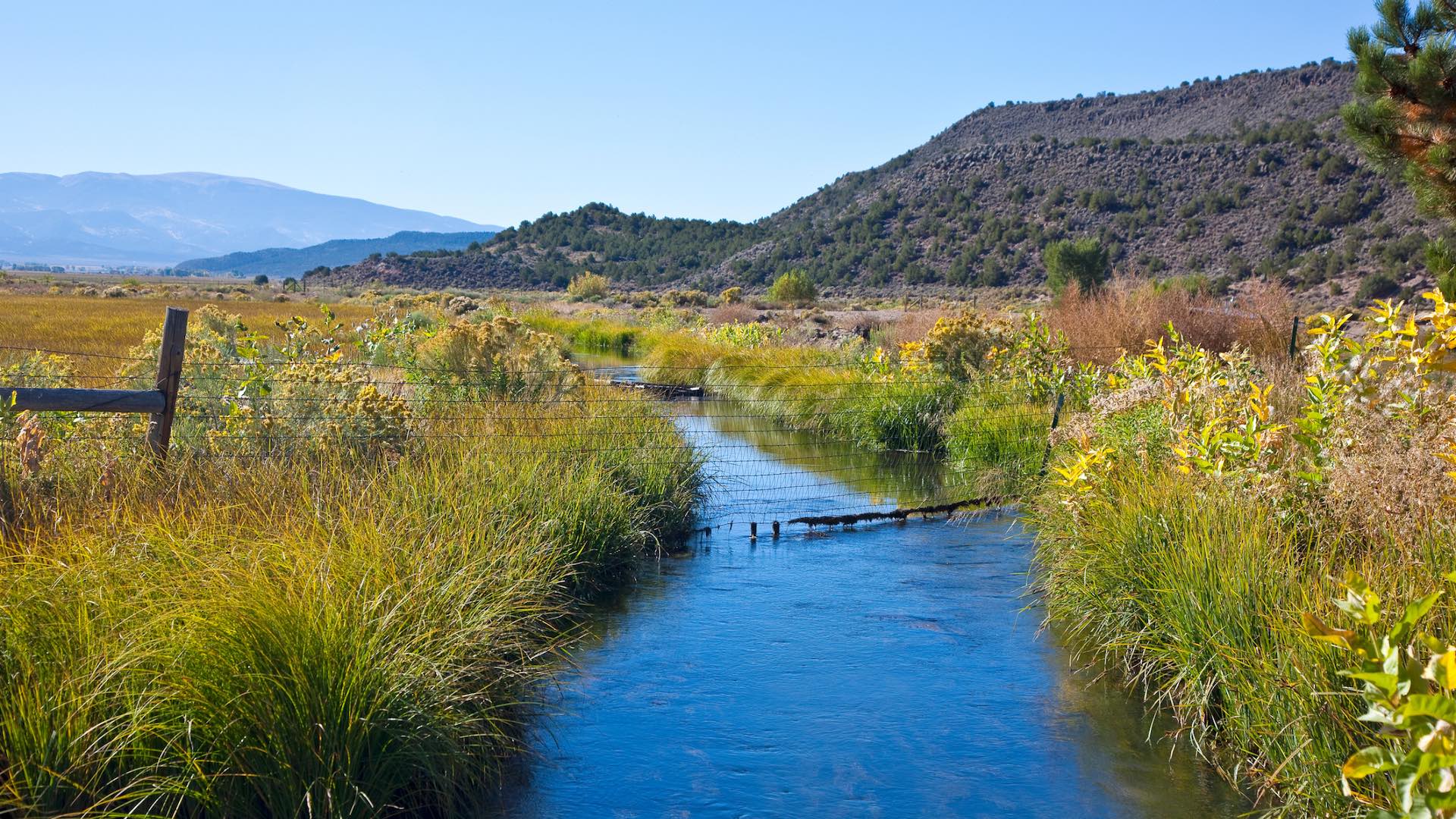 Water Weekly for July 25th
If you can only read three stories about Western Water this week, read these:
1. Congress may extend program paying farmers, ranchers to use less water as Colorado River conservation pleas intensify
Senators John Hickenlooper (D-CO) and John Barasso (R-WY) are co-sponsors of a bill, which passed out of the Senate Natural Resources Committee last week, that would restart a program that pays farmers and ranchers to use less water, according to this piece by Chris Outcault of the Colorado Sun. The System Conservation Pilot Program (SCPP), which last operated four years ago, paid farmers like the members of the Grand Valley Water Users Association near Palisade, Colorado, to irrigate less in 2017 and 2018. The Association had to implement a lottery because so many farmers wanted to sign up. Outcault talked to Colorado River District's general manager Andy Mueller about the likelihood of the program being up and running by next irrigation season: "Farmers and ranchers both plan agricultural cycles far in advance," Mueller said. "One of the lessons that our bureaucrats have learned is there's some significant advanced planning that has to be dealt with in order to participate. If it's going to happen next year, we're going to have to move fast."
2. Why Has Agriculture Been So Slow to Embrace the Use of Grey Water?
Despite the tone of the headline, journalist Shea Swenson asks the question honestly, and identifies significant barriers to using household drain water at scale on farms, uncovering some things the typical reader of Modern Farmer may have overlooked. She writes, "Khaled Bali, an irrigation water management specialist at the University of California, explains that the reasons grey water irrigation isn't a common practice for agriculture boil down to convenience, cost and quantity." For those reasons, "Grey water irrigation systems that would sustain large-scale agriculture are still only theoretical," but the applications for residential gardening are promising, with the right changes to building codes and better homeowner education. For urban and suburban residents in the West, we can only hope this reused water source becomes second nature.
3. Ditches are a vanishing paradise
As water managers, policymakers and others clamor for hardening water infrastructure and squeezing the taps shut on irrigation to manage the Colorado River water crisis, Writers on the Range editor David Marston prompts us to contemplate what is lost when the ditches run dry or are contained in pipes. Hundreds of years and thousands of miles of irrigation projects have created green oases, not just for food production, but for public enjoyment and wildlife use, throughout the West. Marston writes, "thousands of ditches that snake for miles through semi-arid country are nothing less than beloved. They add living green corridors to walk or bike along, impromptu wetlands frequented by birds, and always, a respite from summer heat." One more thing to grieve as we adapt to a hotter, drier climate, and another consideration when deciding for what and how we "save" water in the West.
---
Water Weekly is a new regular roundup of Western Water stories that will live at the center of our new project On Land On Water, a commitment to covering this most critical of issues in the American West. Thanks to generous support from the Walton Family Foundation, On Land is able to bring you regular explanations, insights and stories focused on what landowners can and are doing to survive the ongoing drought and drying out of the West.
Get the Water Weekly in your Inbox each week.