Lesser prairie-chicken facing endangered listing
Starting Jun 1, 2021, the US Fish and Wildlife Service (FWS) began a public comment period on the proposed listing for the lesser prairie-chicken under the Endangered Species Act (ESA). The public comment period closes August 2, 2021. At this point, the action is a proposed listing. After the FWS reviews all comments, the final listing decision is expected by June 2022.
The listing, as proposed, would establish two distinct population segments of the lesser prairie-chicken. The population segments are divided by a straight line drawn southeast from an area east of Lake Isabel, Colorado to an area south of Energy, Texas (see map below). Populations north of the dividing line are proposed to be listed as threatened, and populations to the south are proposed to be listed as endangered.
A threatened listing for the northern population segment will limit intentional or direct harm to the bird, but will not restrict landowner's ability to modify habitat. The listing of the northern population segment proposes a Section 4(d) exemption, which allows for unintentional harm from routine agricultural practices on existing cultivated lands, including lands utilized for hay or forage production. The 4(d) exemption also allows for the use of prescribed fire.
For those southern populations of the lesser prairie-chicken, an endangered listing would limit both direct and indirect harm to the species. Indirect harm includes any harm resulting from the alteration of lesser prairie-chicken habitat. Alteration or destruction of habitat may include incompatible livestock grazing, application of herbicides or insecticides and seeding of nonnative plant species that would compete with native vegetation.
What information should landowners provide to FWS?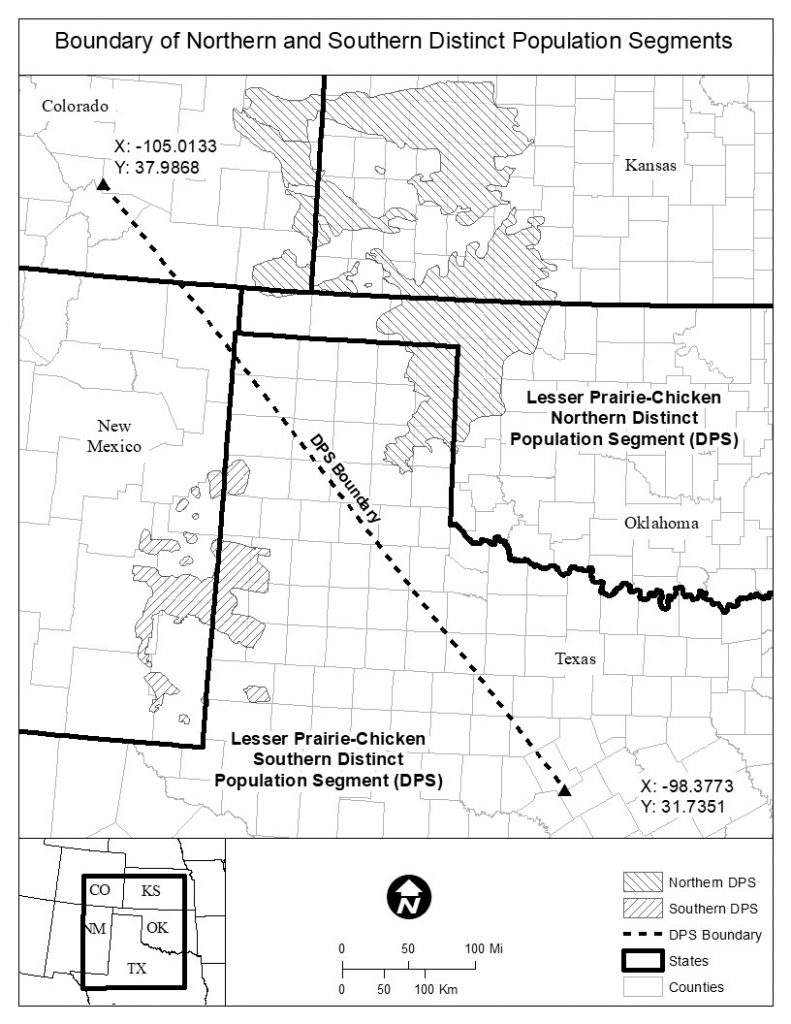 In the current comment period, the FWS is requesting information on the following items (among others):
Factors that may affect the continued existence of the lesser prairie-chicken, including habitat modification or destruction, overutilization, the adequacy of existing regulatory mechanisms, or other natural or manmade factors;
Information on existing lesser prairie-chicken habitat conservation practices;
Information on regulations that are necessary and advisable to help inform the 4(d) exemption for the northern population segment;
Information on whether an exception should be included in the 4(d) rule for industry or landowner participants who are enrolled in and operating in compliance with the mitigation framework under the Range-Wide Conservation Plan, but who do not have incidental take coverage via the companion CCAAs covering oil and gas;
And which areas are or are not fit for critical habitat.
Get Involved
The FWS is hosting a public meeting on July 14th from 5:00 PM to 6:00 PM Central Time. You may register for that meeting at this link.
If you are interested in making a comment on the proposed LPC listing or any of the above items, you may go to www.regulations.gov/document/FWS-R2-ES-2021-0015-0001, then click "Comment" on the left side of the page.