From water rights to fence lines: A checklist for prospective ranch owners in Colorado
Colorado is a coveted place to acquire ranch property. Many ranches in the state are in prime locations with beautiful scenery, proximity to public land, superb wildlife habitat and occasionally access to Gold Medal fishing streams. If you are in the market, there are a few things to consider as you put together the purchase contract and other legal paperwork needed to make your dream a reality.
🪨 Minerals
In Colorado, mineral rights, including oil and gas interests, may be transferred separately from the underlying fee simple estate. This means that a third party may have access to the surface of the ranch to drill for oil and gas or develop other minerals. As a buyer, you will want to have a very clear understanding about mineral ownership in order to mitigate any impacts caused by a severed mineral estate. A minerals report may be necessary in order to understand the current ownership of the various severed mineral interests. A title commitment is not sufficient for these purposes.
💧 Water
In virtually every ranch transaction in Colorado, water rights are critical. Water rights can be comprised of exempt wells for indoor uses, watering lawns and gardens and watering stock, irrigation rights, water leases, water stock in a mutual ditch company, or rights to water allotments by virtue of being within the boundaries of a water conservancy district. Here are some important steps to consider:
Include a specific list of water rights in the purchase contract or provide for its inclusion in a water rights deed to be delivered at closing. A seller may not be confident in listing specific water rights or may not want to commit to such a list, and many contracts use the generic and terribly ambiguous phrase "together with all water and water rights," leaving it to the buyer to conduct their own due diligence. Performing the investigations necessary to confirm the specific water rights to be conveyed will avoid potential confusion and conflict not only with the seller but with any neighbors who may claim an interest in one or more of the water rights.
Engage a water resource engineer or hydrologist to help research the water rights and conduct a records review, especially if the value of the acquisition includes a substantial amount of irrigated pasture. A consultant will review aerial photography and conduct an on-site inspection to confirm, among other things, that headgates align with their decreed locations, irrigated fields are consistent with decreed descriptions, no water rights are at risk of abandonment through nonuse, that none of the water rights have historically been associated with other lands, and that the yield of the water rights will provide an adequate irrigation supply.
Engage a water attorney to confirm that all well permits and water rights decrees are consistent with their intended use and that there are no obvious title defects.
Investigate off-site rights associated with the ranch that may not appear in title work, such as ditches and diversion structures that lie on land owned by the U.S. Forest Service (USFS) or Bureau of Land Management (BLM) and are utilized under an easement or permit with the federal government. It is helpful to establish contact with the local field office to confirm that the paperwork is correctly filed and recorded and to coordinate assignments or transfers.
Ensure that all state-issued well permits are properly transferred and appropriate change of ownership forms filed with the Colorado Division of Water Resources.
Confirm whether there are any third parties claiming ditch rights across the ranch or who may have rights to use the same ditches or ditch headgates. It would be prudent to contact these neighbors to learn whether any of them have any active conflicts with the seller or whether any disputes are brewing. No one wants to unknowingly buy into a fight.
🏔️ Environmental
On occasion, historical mining activity conducted on ranch property may not have been properly remediated. In addition, the use of above- ground and underground storage tanks for ranching operations may occasionally result in environmental contamination that will need to be addressed and have remediation costs allocated between the parties. Hiring a reputable environmental consultant to conduct a Phase 1 Environmental Assessment is money well spent.
🏛️ Historical Structures
It is helpful to confirm if there are any historical structures on the site that have been designated as protected that would require ongoing preservation efforts.
✅ Survey
Many sellers do not want to pay for a survey of their property due to the size of the ranch and the expense involved. However, not knowing the exact property boundaries may result in future property line disputes with neighboring landowners. In fact, it is not unusual for fence lines to not match the true property lines, leaving fertile ground for future conflict. One approach to mitigate this risk is to negotiate a fence line agreement with the neighboring property owners. In its most basic form, a fence line agreement has the affected landowners acknowledge that the fences do not establish the legal property boundaries, with the intent to interrupt a potential adverse possession claim.
🚷 Legal Access
In many cases, ranch property owners may have historically used unimproved access routes over neighboring property, including property owned by the BLM or USFS. These routes may not in fact provide legal access. It may be preferable to negotiate formal easements during the due diligence period to avoid future problems. Even if there is legal access, there may be questions about who is responsible for maintaining these roads. In particular, if a USFS road is involved, the agency may try to shift maintenance costs to the ranch owner. This should be investigated and understood.
🌱 Grazing Leases/Grazing Permits
It is important to understand all existing grazing leases and grazing permits to make sure that they are properly transferred or terminated at closing. There is a lot of legal nuance associated with properly transferring BLM grazing permits. Establishing contact with the local BLM office prior to closing will be very helpful. It is also helpful to understand any rangeland improvements associated with BLM permits and whether there are any cost-sharing responsibilities or reimbursement rights that should be addressed as part of closing.
🐄 Livestock/Branding
If livestock will be transferred as part of the sale, a brand inspection conducted by the Colorado Department of Agriculture will be required prior to closing. Most ranches have at least one brand, which are transferred by a deed of stock brand depicting the brand and filed with the Colorado Department of Agriculture. The actual livestock must also be transferred by an appropriate bill of sale.
🛻 Ranch Vehicles
If a vehicle (including an ATV) is used solely on the ranch and not driven on public roads, there is an exemption from the typical title and registration requirements. If not, title to all nonexempt vehicles must be transferred and registered with the local Department of Motor Vehicles, and nonexempt ATVs must be registered with Colorado Parks and Wildlife. You will need a list of all vehicle identification numbers.
🚜 Personal Property and Farm Equipment
Typically, there is a lot of personal property and farm equipment that will need to be transferred with a ranch sale. It is best to inventory each item that is being sold and attach the inventory list to a bill of sale. You will want to do a UCC search to confirm that there are no liens on the personal property. You will have to pay sales tax on all personal property being transferred. The purchase price of the ranch should be allocated between personal property and real property to maximize depreciation benefits.
🚧 Third-Party Private Rights
Occasionally, ranch owners grant rights to private parties to enter the ranch for recreational purposes such as hunting, four-wheeler riding, hiking, horseback riding or fishing. These rights may not be in writing or may not be recorded. In order to avoid future disputes, it is best to obtain all necessary information from the seller so that these individuals can be located and the rights either terminated or formalized with new documentation, such as a license agreement or easement, with appropriate protections for the landowner.
®️ Ranch Name
If you would like to continue using the existing ranch name, all trade names, IP registrations and similar rights should be properly assigned.
➗ Ranch Splits
If less than the entire ranch is being acquired or sections of the original ranch have previously been sold off, and you would like the ability to assemble adjacent properties back into the ranch, it may be helpful to negotiate agreements such as a right of first offer or a right of first refusal with the seller and/or the adjacent ranch owners. You will have the most leverage prior to closing.
🤠 Employees
Large ranches typically have both full-time and seasonal employees. Often the employment arrangements are not properly documented, so it is important to review these arrangements during due diligence to fully understand what your obligations will be following acquisition.
🦅 Conservation Easements
Although a summary of conservation easements is beyond the scope of this article, it is worth mentioning that large Colorado ranches are prime candidates for conservation easements. And because Colorado has a very well-established tax credit program, there are significant federal and state tax benefits that may be used to offset a portion of the purchase price and that may be available to ranch owners that are willing to give up all or a significant portion of the development rights on their ranch. Having said that, in most cases, the ranch can continue to be operated as it historically has been operated, with the conservation easement in place. Public access is not a requirement. The underpinning for the tax benefits will be based upon a finding that the ranch has some combination of open space, scenic, wildlife habit, agricultural and historical conservation values. Conservation easements take time to put together, so start planning early, talk to several land trusts and gather your team of experts to do it right.
Authors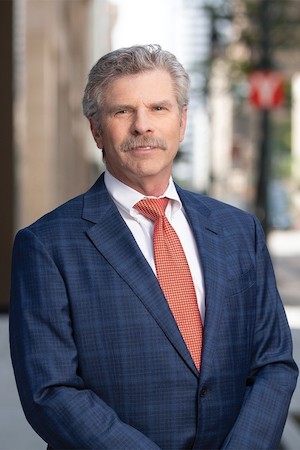 Wayne Forman
Shareholder, Brownstein Hyatt Farber Schreck
For nearly 40 years, Wayne Forman has handled challenging land use and water issues, including water rights litigation and transactions, defense of land use entitlements, easement litigation, federal and state permitting, oil and gas disputes, and eminent domain proceedings. His work has included representing buyers and sellers in hundreds of millions of dollars' worth of land and water rights transactions.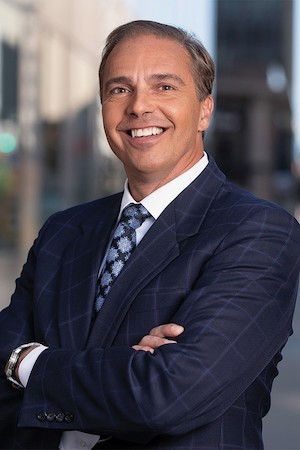 Greg Vallin
Shareholder, Brownstein Hyatt Farber Schreck
Greg Vallin has more than 30 years of experience counseling clients on high-profile, complicated real estate development projects. Greg provides counsel to some of the region's largest homebuilders and commercial developers to find pragmatic solutions for the complex issues that development projects present. Greg has also provided counsel to many ranch buyers and sellers throughout Colorado on conservation easement transactions, having been involved in some of the largest and most important conservation projects in Colorado. His passion for land conservation goes beyond his legal practice and he served for years on the boards for both the Mountain Area Land Trust and the Colorado Coalition of Land Trusts.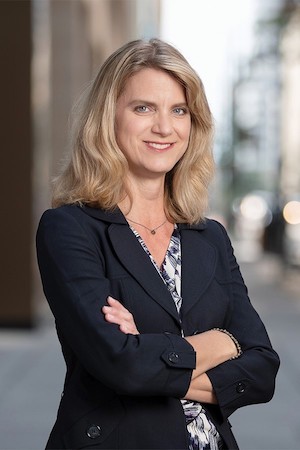 Heather McGraw
Paralegal, Brownstein Hyatt Farber Schreck
Heather McGraw focuses on representing land developers in all aspects of planned development projects including land acquisition, title and diligence review, assisting with the land use, entitlement and development process, and handling subsequent sales to builders or other third parties. She assists attorneys on a variety of work for land developers, real estate investment companies, ranch purchasers, biofuel and other alternative energy producers, hotel and shopping center investors and developers, commercial lenders, mezzanine lenders, borrowers, landlords and tenants.