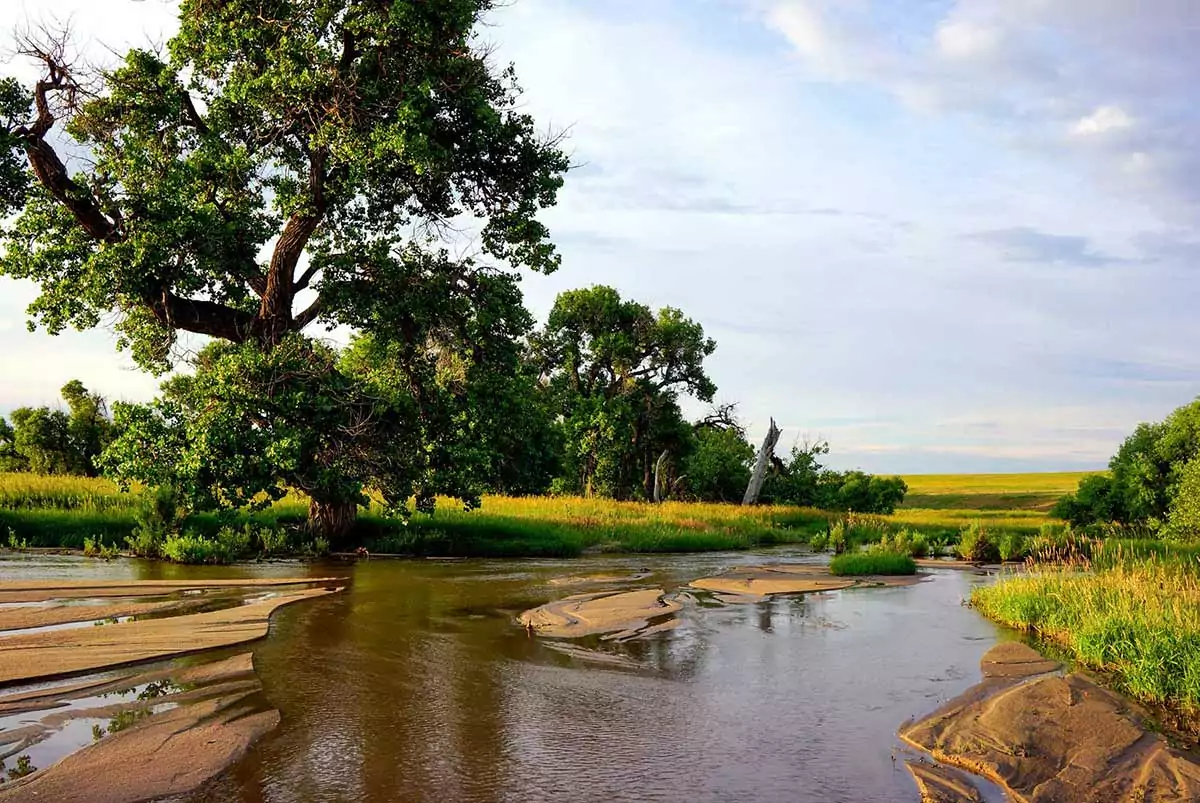 Profiles in Land and Management – Lowry Ranch
As part of our Profiles in Land and Management series, this month we share the inspiring story of Lowry Ranch and how public land managers at the Colorado State Land Board (CSLB) collaborated with private graziers using planned adaptive cattle grazing to improve ecological function on this state-owned property while generating sustainable revenue to support Colorado's public schools.
Lowry Ranch is 25,000 acres just southeast of Denver. The ranch includes 10,000 acres of Piedmont tallgrass prairie, making it one of the largest contiguous tracts of native prairie in the state. Two ephemeral creeks cross the ranch, fostering diverse habitats of plains, riparian, and prairie grassland ecosystems. This landscape's diversity supports abundant wildlife such as pronghorn antelope and many resident and migratory birds species, including nesting bald eagles.
After years of over-grazing, CSLB initially removed cattle from the property in the hopes of affecting ecological recovery but recovery was slow and in some cases, ecosystems were getting worse. In the hopes of reversing decline before further damage was done, CSLB engaged the Savory Institute and The Nature Conservancy in 2014 to develop a resource management plan and a set of actions to improve the land, generate sustainable revenue, protect the rare tallgrass prairie remnant, and promote healthy wildlife population. The plan catalyzed a 10-year lease with explicit stipulations for a manager who would apply a Holistic Management approach. With the new plan and manager in place, Lowry Ranch revenues, forage quality and quantity, and water cycling have all increased.
To read more on this profile, please click here.
The Profiles in Land and Management Series by guest contributor Kevin Watt features the work of innovative ranchers and land managers who are achieving economic and ecological benefits on working lands. Kevin served as the TomKat Ranch Land & Livestock Manager until 2017 and now works on research, outreach and special projects for the ranch.
*The views and opinions expressed in this article are those of the author(s). Publishing this content does not constitute an endorsement by the Western Landowners Alliance or any employee thereof either of the specific content itself or of other opinions or affiliations that the author(s) may have.*