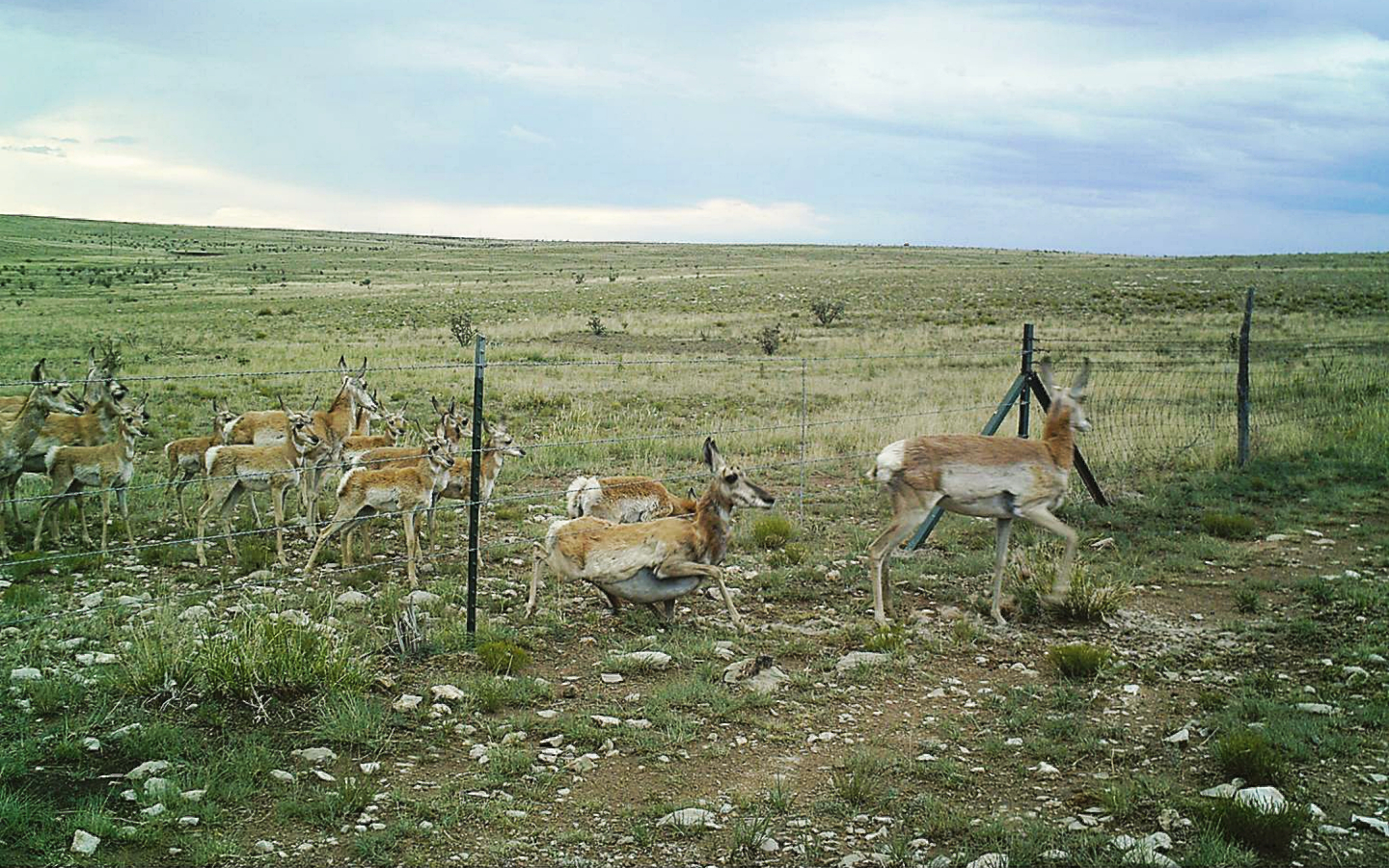 Partners speed restoration of pronghorn in southeast New Mexico
In 1820 Major Stephen Harriman Long was appointed to lead an expedition through the American West, exploring areas acquired in the Louisiana Purchase. He and his men observed that pronghorn were abundant near water in the northeastern part of New Mexico. Since then, most anecdotal evidence suggests that the pronghorn population declined precipitously in the century of settlement that followed. In 1916, Aldo Leopold, who at the time was supervisor of the Carson National Forest in New Mexico, estimated there were just over 1,700 pronghorn in the state.
This decline coincided with the expansion of livestock raising in New Mexico, especially sheep ranching. From the mid 1800's through the 1900's thousands of miles of netwire and multiwire fences were constructed across the landscape to manage livestock within individual ranches. One of the lesser known characteristics of pronghorn, and one that is a critical part of its management, is its aversion to jumping fences. The unintended consequence of fencing was the curtailing of pronghorn's ability to move across the prairies following the green up that occurs after rainstorms, thereby fragmenting and eliminating important habitat for migrating pronghorn herds.
But of course the story did not end there. The New Mexico Department of Game and Fish has been working with private landowners and agencies to help restore pronghorn populations through research, surveys, transplants, habitat management and monitoring for several decades now. As a result of this cooperation, pronghorn populations throughout the state are now estimated at nearly 50,000: a dramatic conservation success story.
Yet, there is still much more work to be done, particularly in the southeastern portion of the state. My role, as project coordinator with the New Mexico Association of Conservation Districts (NMACD), is building new partnerships between landowners, agencies, non-profits and businesses to restore pronghorn herds and movement throughout southeast New Mexico in concert with existing grazing operations.
Clyde Harrison of Harrison Ranches in Chaves County tells me "since we have implemented our wildlife friendly fence modifications, we are seeing herds of antelope throughout our ranch again. This definitely benefitted the antelope, as they were severely impacted by the drought of 2011-2013."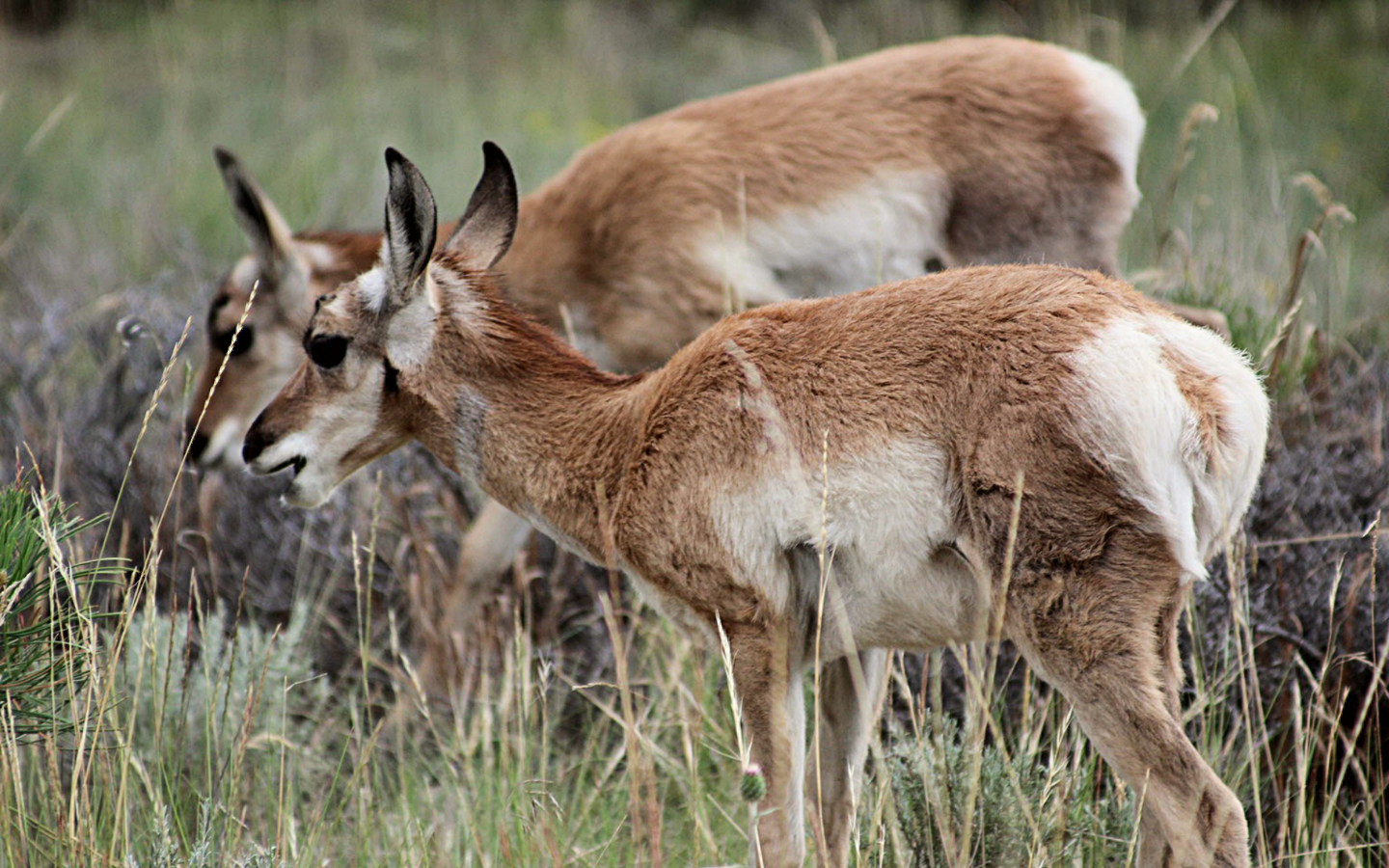 Our current efforts include the National Fish and Wildlife Foundation (NFWF) "Southwest Rivers Program." It focuses on restoring and preserving the Pecos River watershed which includes pronghorn as a key conservation element. In 2017, NFWF reached out to NMACD to help get the program up and running here because of its role of facilitating conservation of natural resources through local conservation districts and partners.
Debbie Hughes, Executive Director of the NMACD sums it up by saying, "It is our local soil and water conservation districts that work with landowners and producers at the local level to best deliver conservation on the ground."
The NFWF grant program and matching funds it unlocks from industry, landowners and conservation organizations has allowed NMACD to exponentially grow the partnership to open tens of thousands of acres for pronghorn. Over the last 2 years the partners have replaced over 100 miles of netwire fence with wildlife-friendly fence and enhanced over 40,000 acres of their grassland habitat through removal of mesquite and creosote.
A critical aspect to working on large landscape conservation is engaging all the individuals, organizations and agencies that are working toward a similar goal and pooling the expertise, passion and resources that they all bring to the table. Shawn Cummings, owner of Wadcutter Draw Ranch outside of Carlsbad, says "As a 4th generation rancher we feel it is in the best interest of the wildlife populations to replace the existing fences with something that allows wildlife to move under or over with minimal risk." Cummings adds that he's also clearly seen the benefits of "eliminating undesirable shrubs and inedible plants to make room for natural re-seeding of grasses and plants the wildlife will actually use."
With our rapid progress in opening up historic pronghorn landscapes, the New Mexico Department of Game and Fish is laying the groundwork for another transplant of pronghorn into Southeast New Mexico sometime next year.
Pronghorn are one of the fastest land animals in the US, accelerating up to 40 miles per hour to escape predators. By working in partnership with private landowners, we are accelerating our ability to secure the pronghorn's historic herds and migration corridors throughout southeast New Mexico.