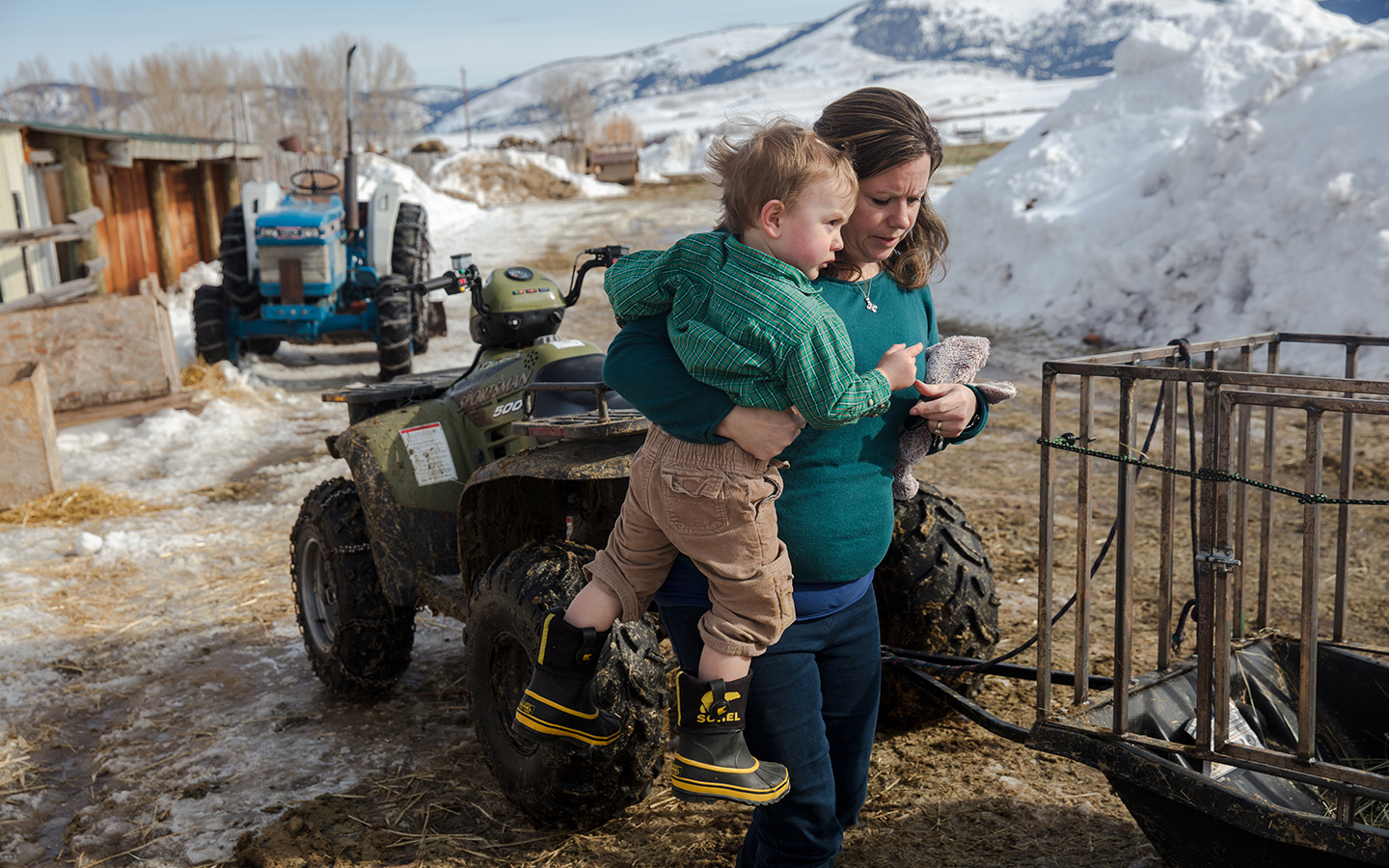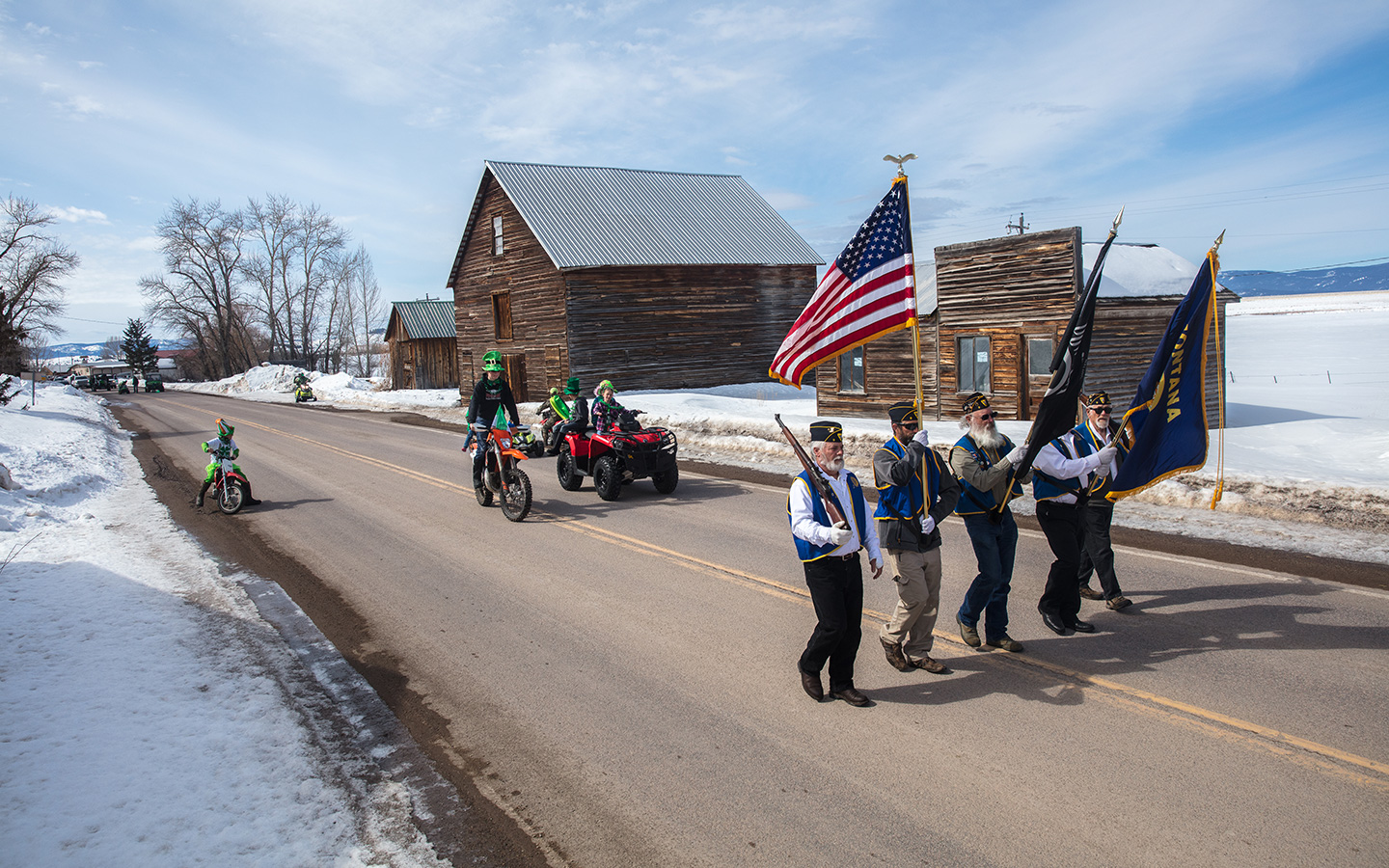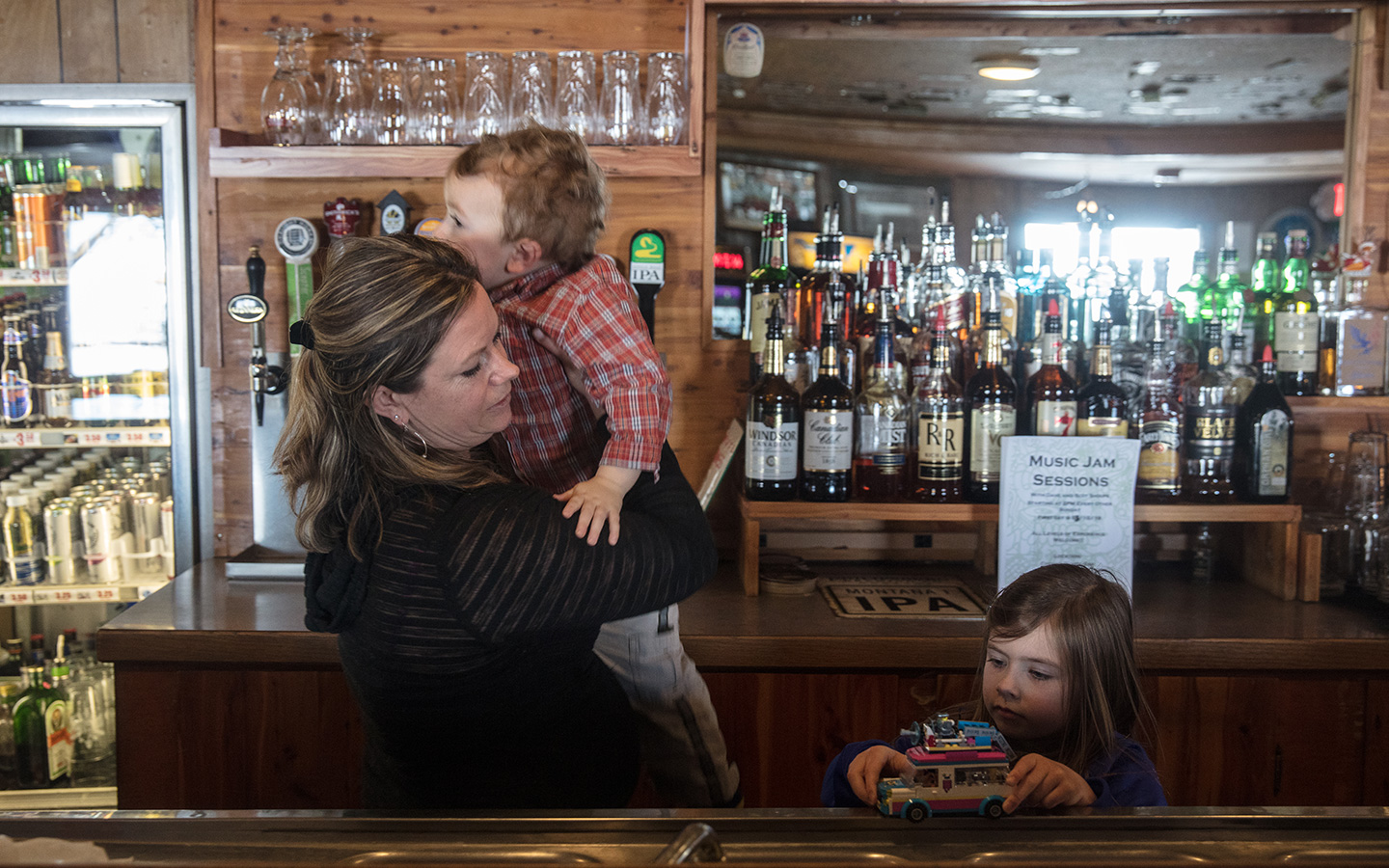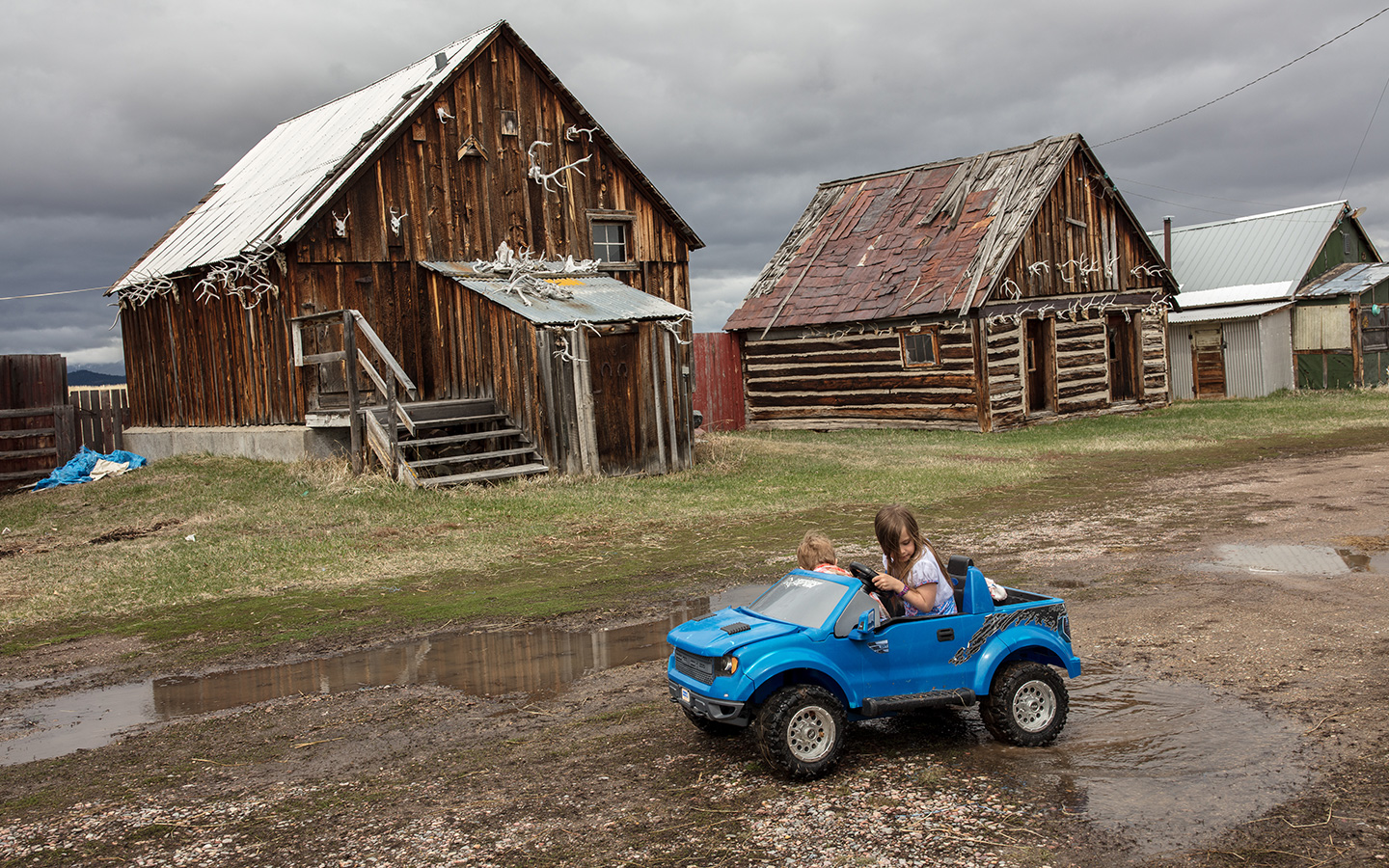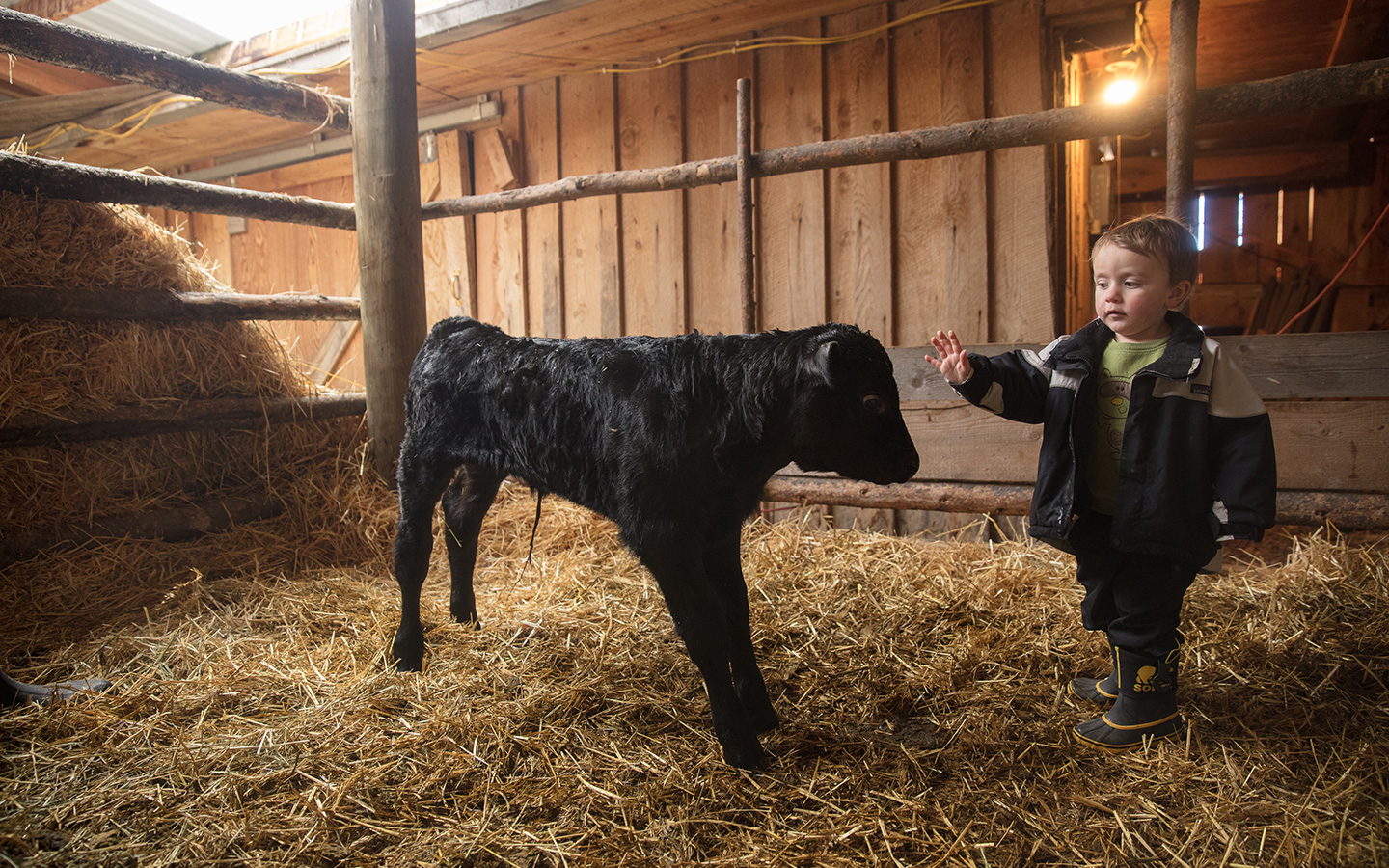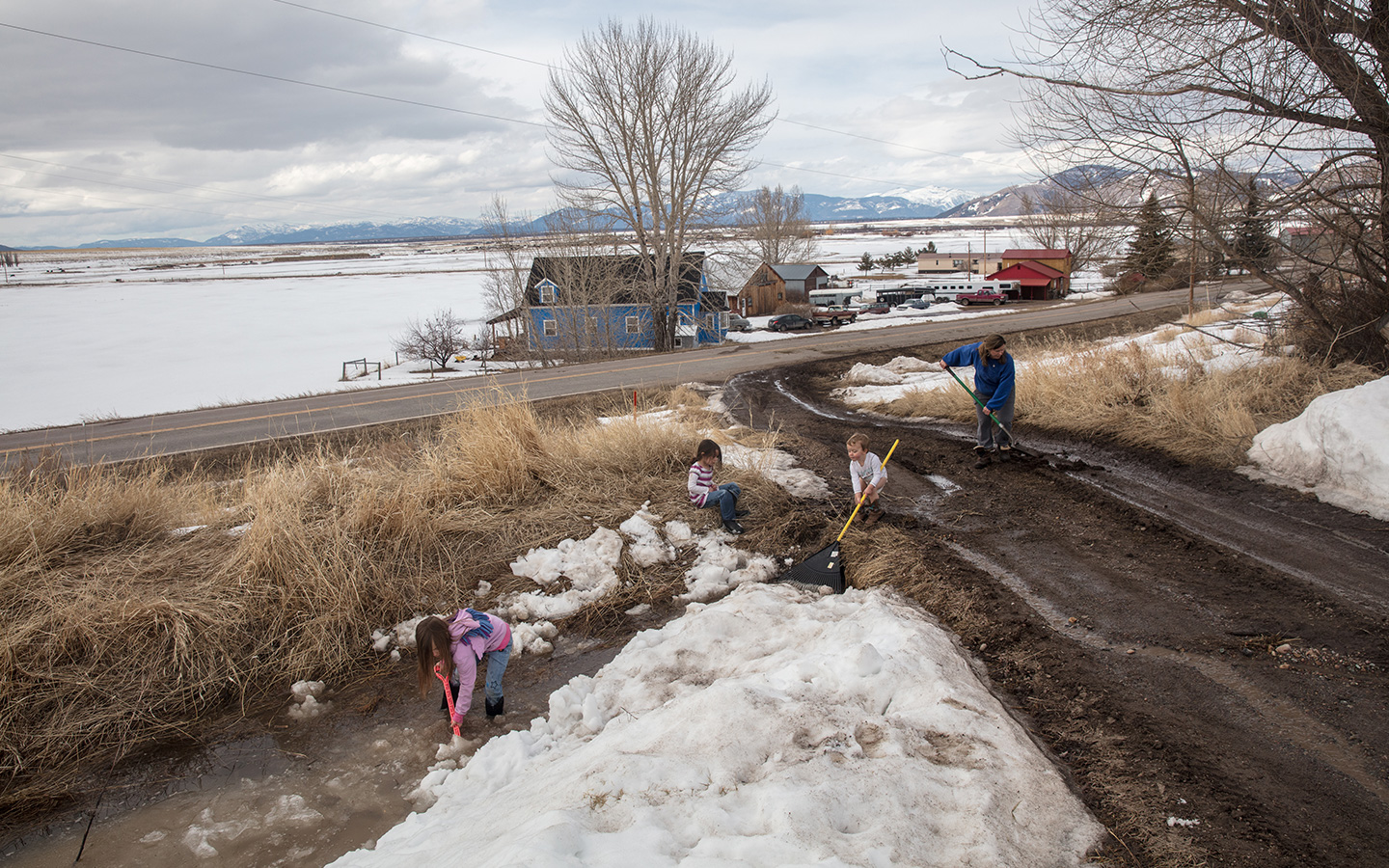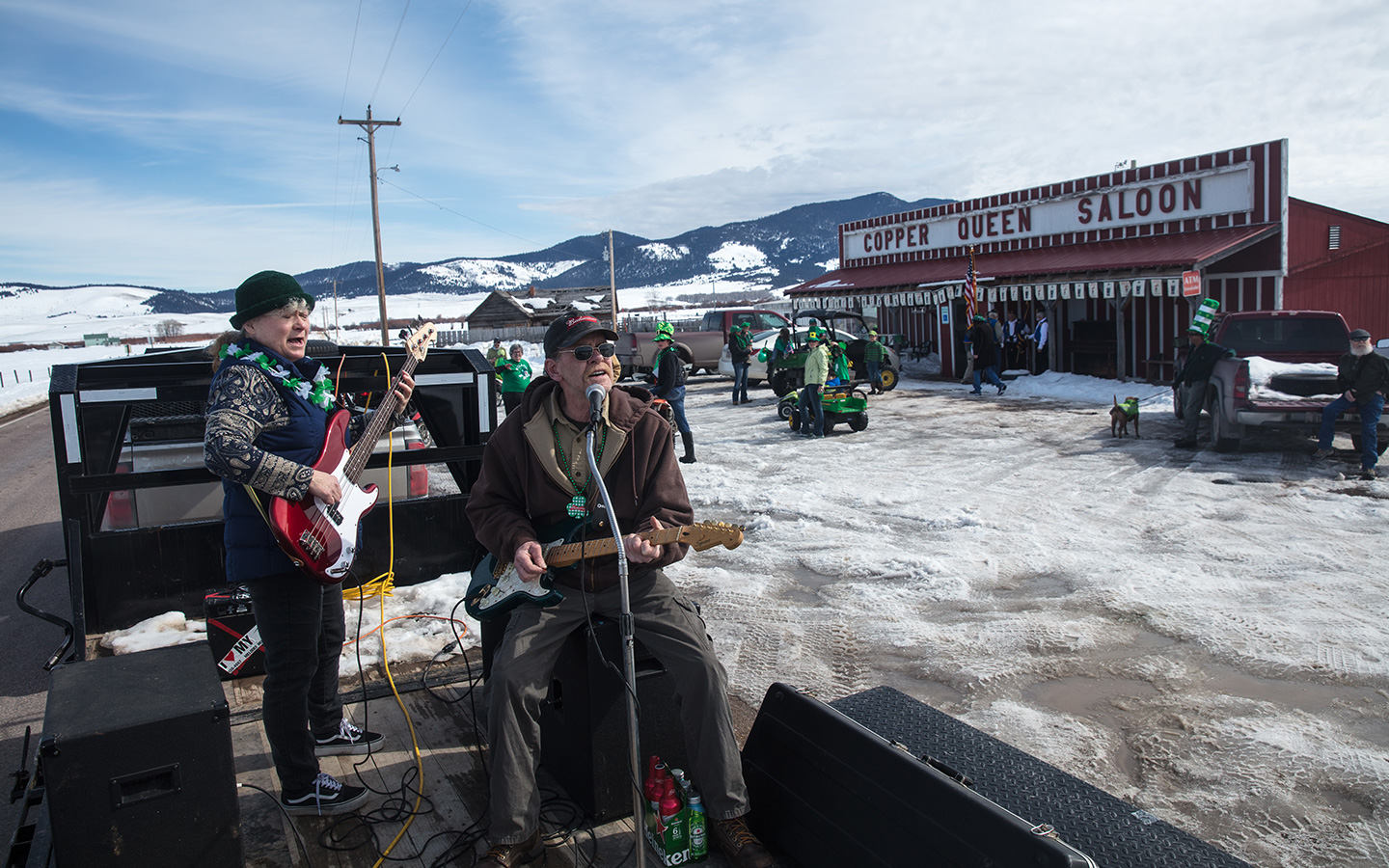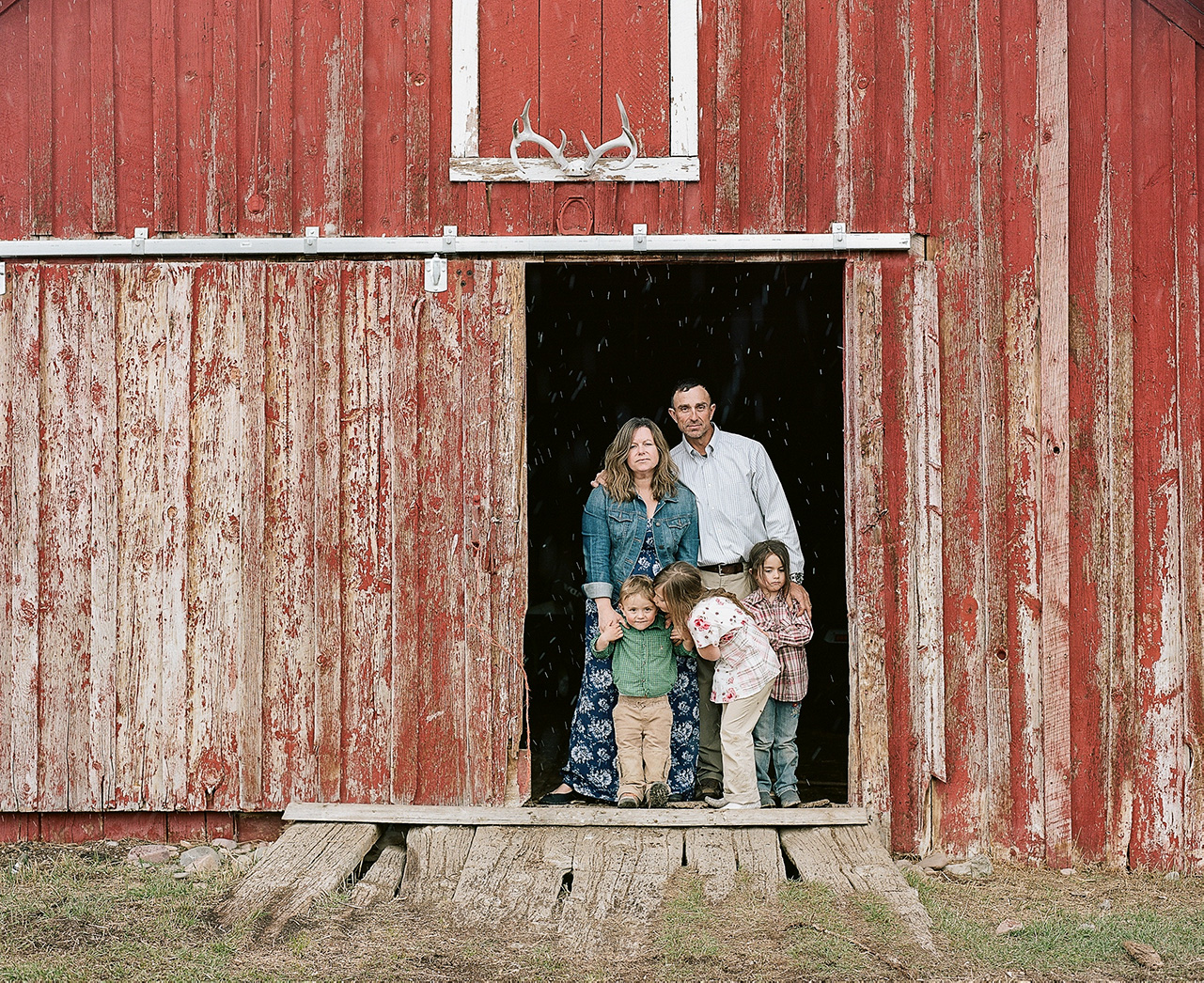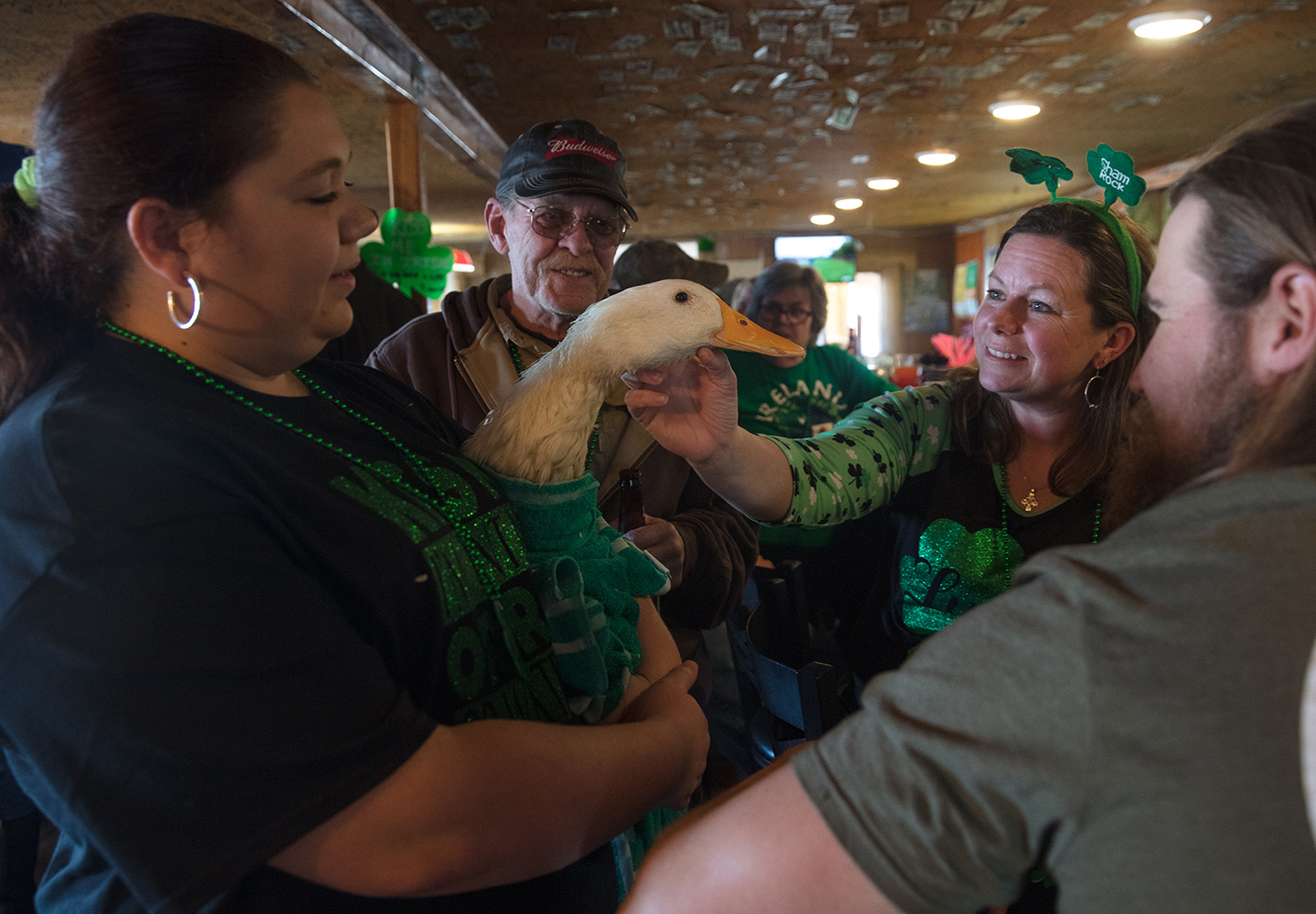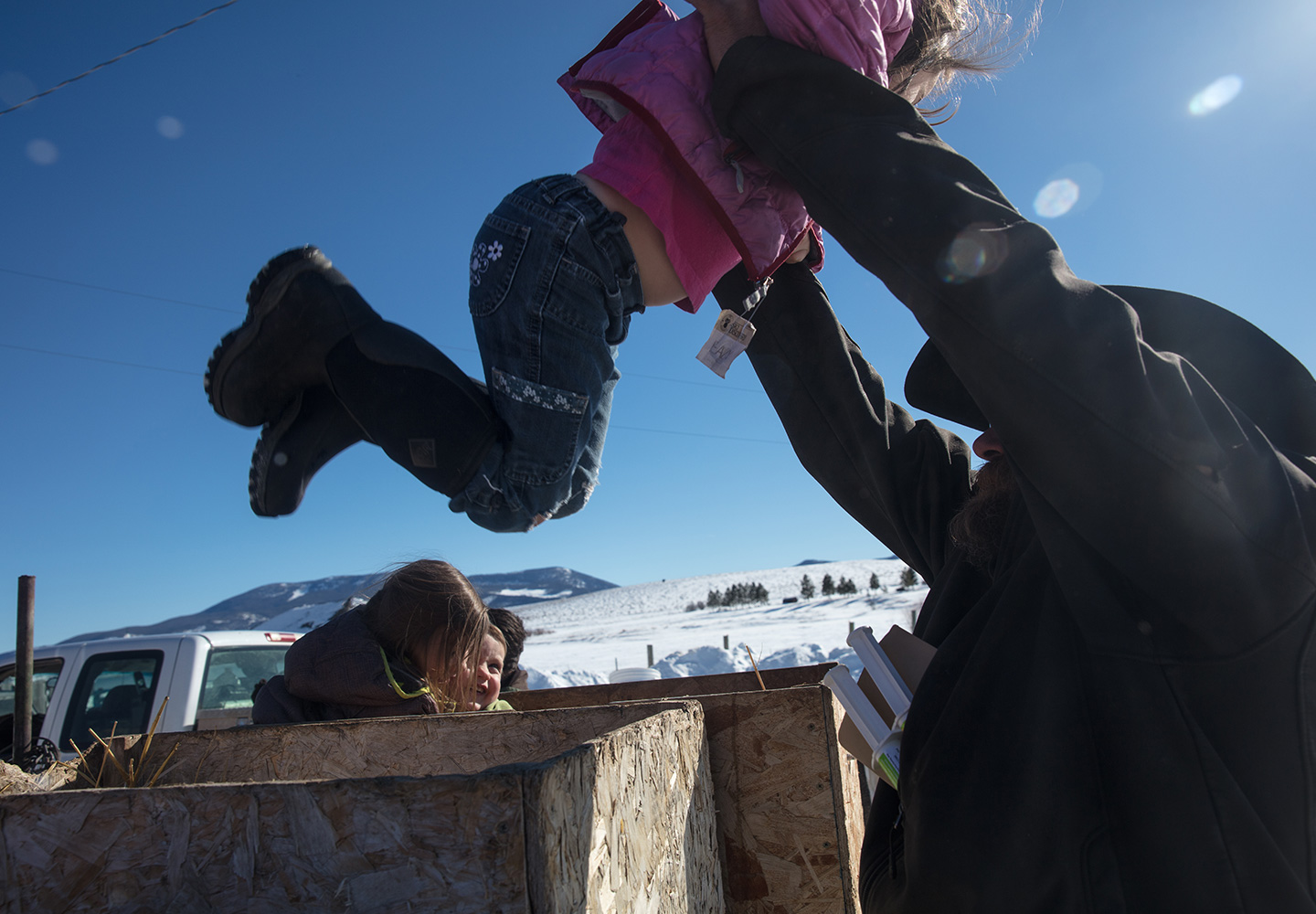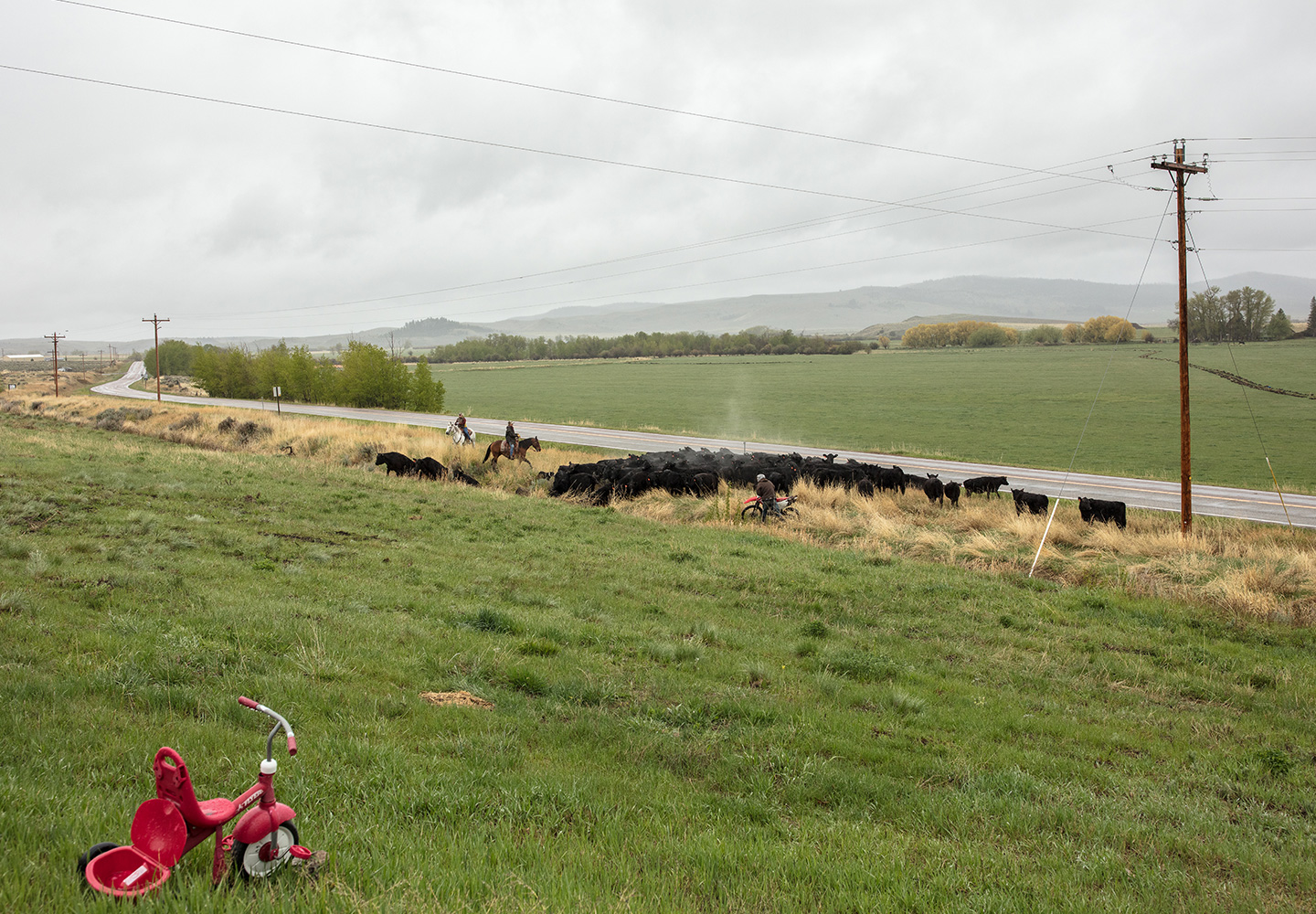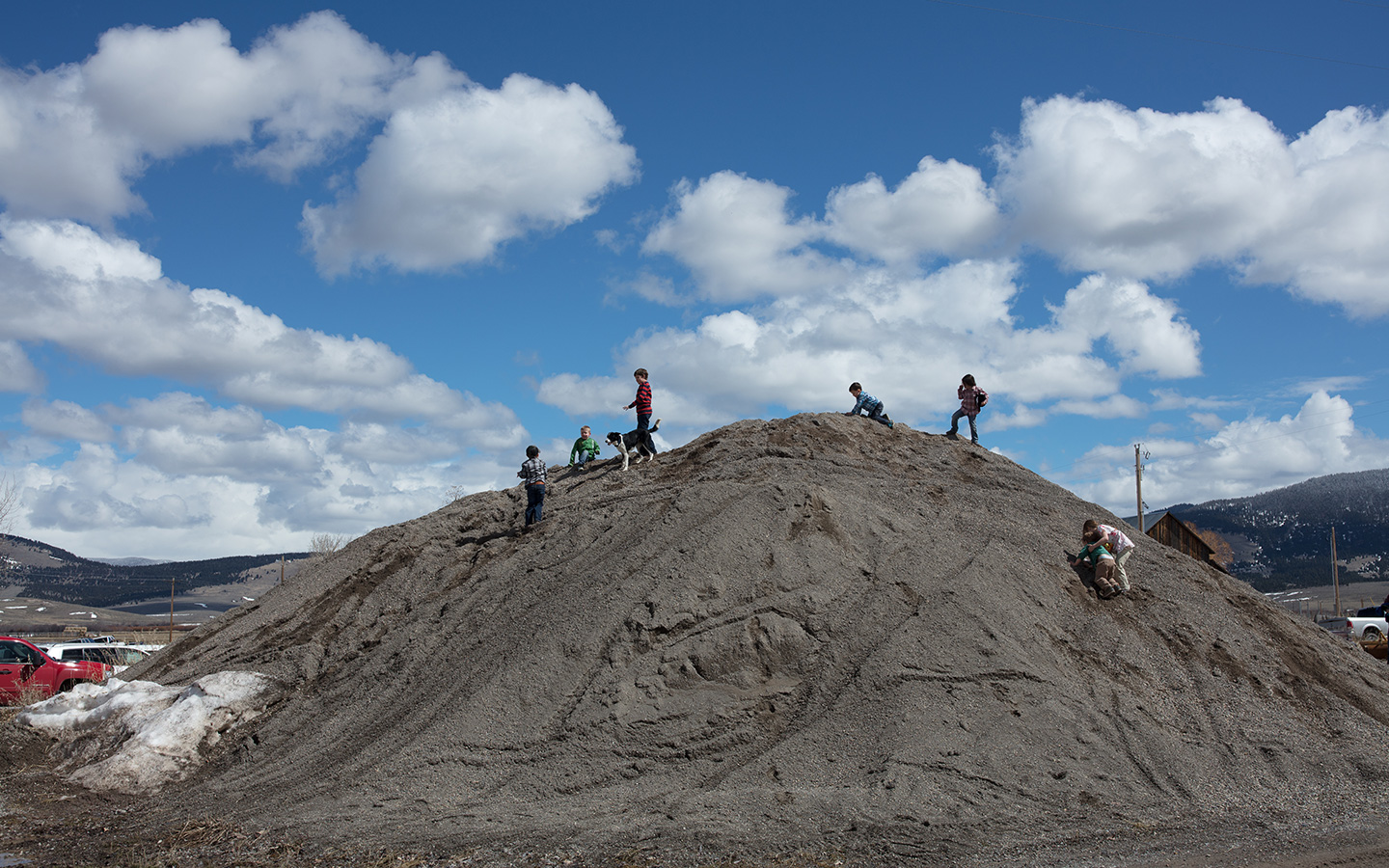 Picturing Rural Life in the West: Katie Geary Comes Home
Katie Geary has come home to Helmville in the Blackfoot River valley. It has been a long journey that started for her family in 1867 when her great-great grandfather immigrated from Ireland following the gold rush. After years of life as an "Army wife" living in Germany and all over the U.S., Katie and her husband, Master Sergeant Tommy Applegate, decided they wanted to raise their children in Helmville and co-manage the Geary family ranch, the oldest in the valley. In August of 2018 they bought the only bar in town, the Copper Queen Saloon.
On a Saturday afternoon in March, she's tending bar and cooking food for locals who come in from digging their vehicles out of snow-blown driveways and feeding cattle in minus 20 degree morning temperatures. After work, she will scoop up her three young children and take them home to help her husband with calving.
Now more than ever, agricultural strongholds such as Helmville need women like Geary who are leaders in restoring the quality of life to the rural communities.
Rural towns across the west are shrinking. As economies shift from agriculture, timber and forestry to recreation and technology, Montana's growth is concentrated in cities such Bozeman and Missoula. The rural-urban divide is accentuated in places like Helmville, where it is increasingly hard to make a living off the land. In 1990, when Geary was a teenager, the population of Helmville was 436 people. In the 2010 census the population was 217.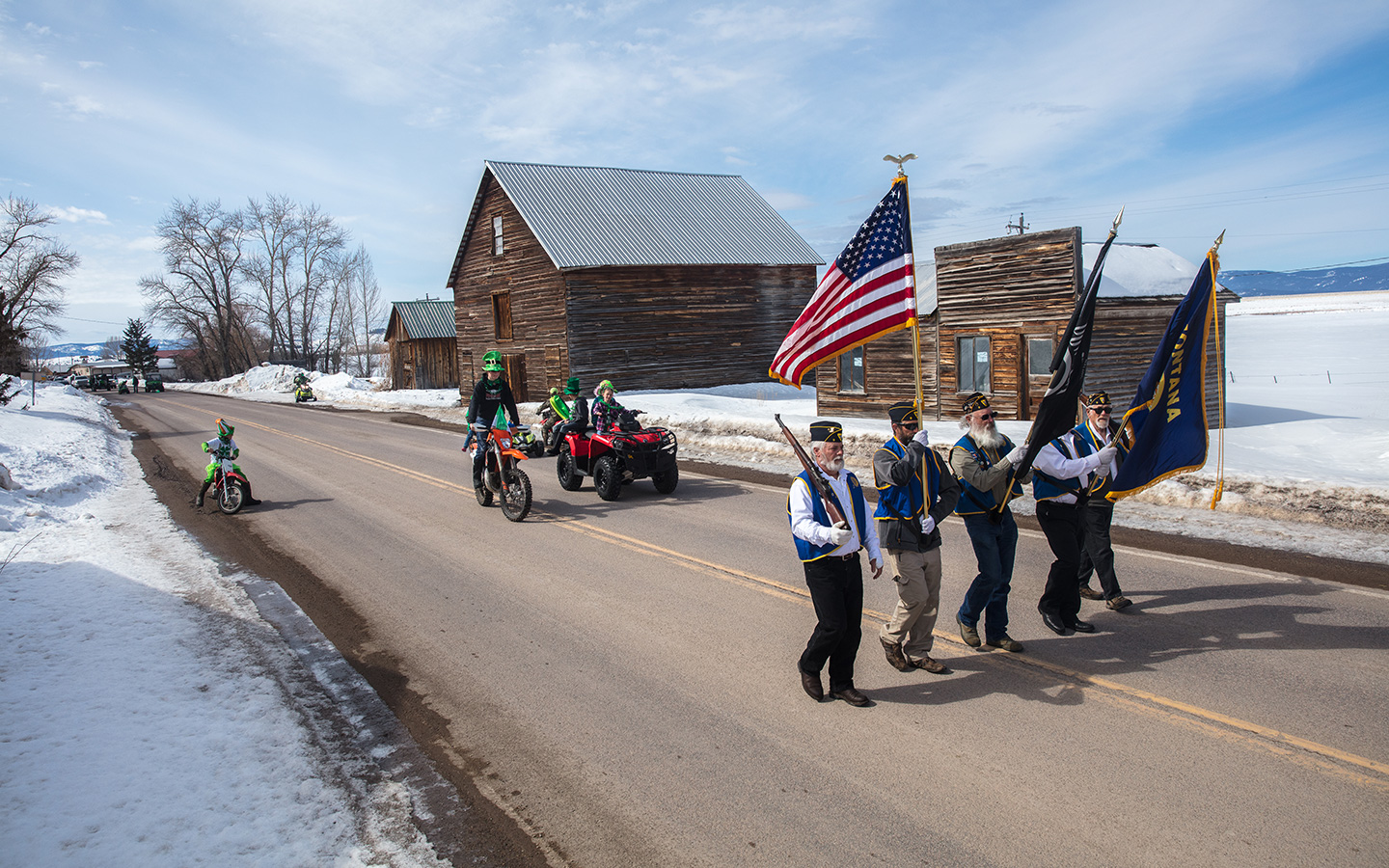 Uninsulated
From coping with extreme weather events, to adapting to the recovery of grizzly bears and wolves, to changing commodity prices, the tiny ranching town in the Blackfoot Valley is feeling the effects of profound environmental, social and economic shifts.
Despite these challenges, Geary is an example of a woman determined and committed to do something to make a life in this beautiful, but unforgiving place and keep her community alive. Geary states plainly, "We would rather live for less and offer more." She wants her children to grow up with the freedom of open spaces, and learn to care for the same landscape that six generations of her family have helped shape.
The biggest problem, says Katie's mother, Maureen Geary, who raised Katie and her two siblings in Helmville, is that people aren't bringing their children back. "To keep the school is very important to the community." The school is the first to go when a town is dying, she says.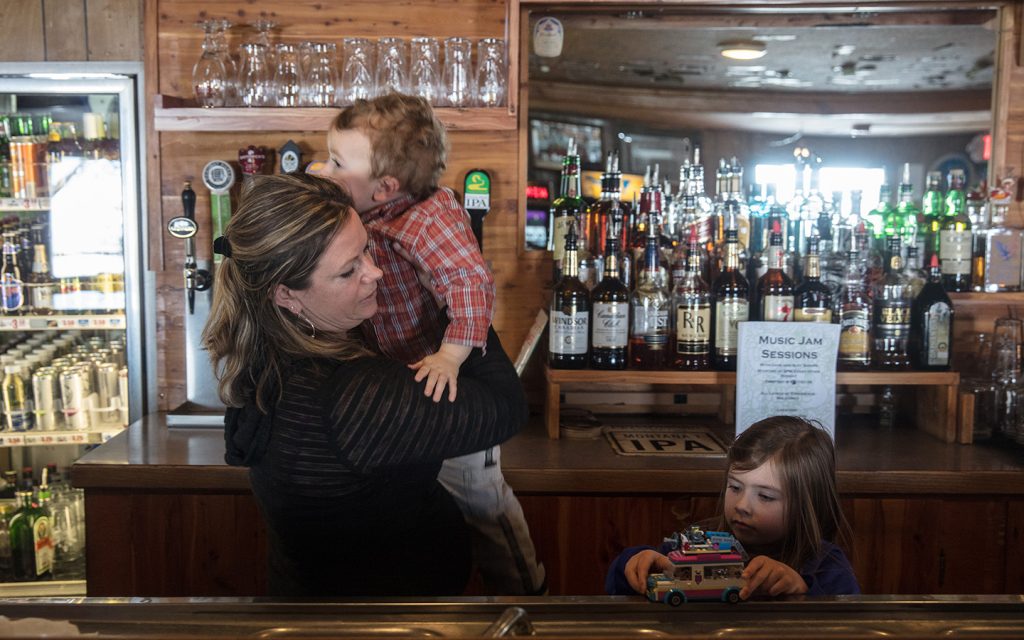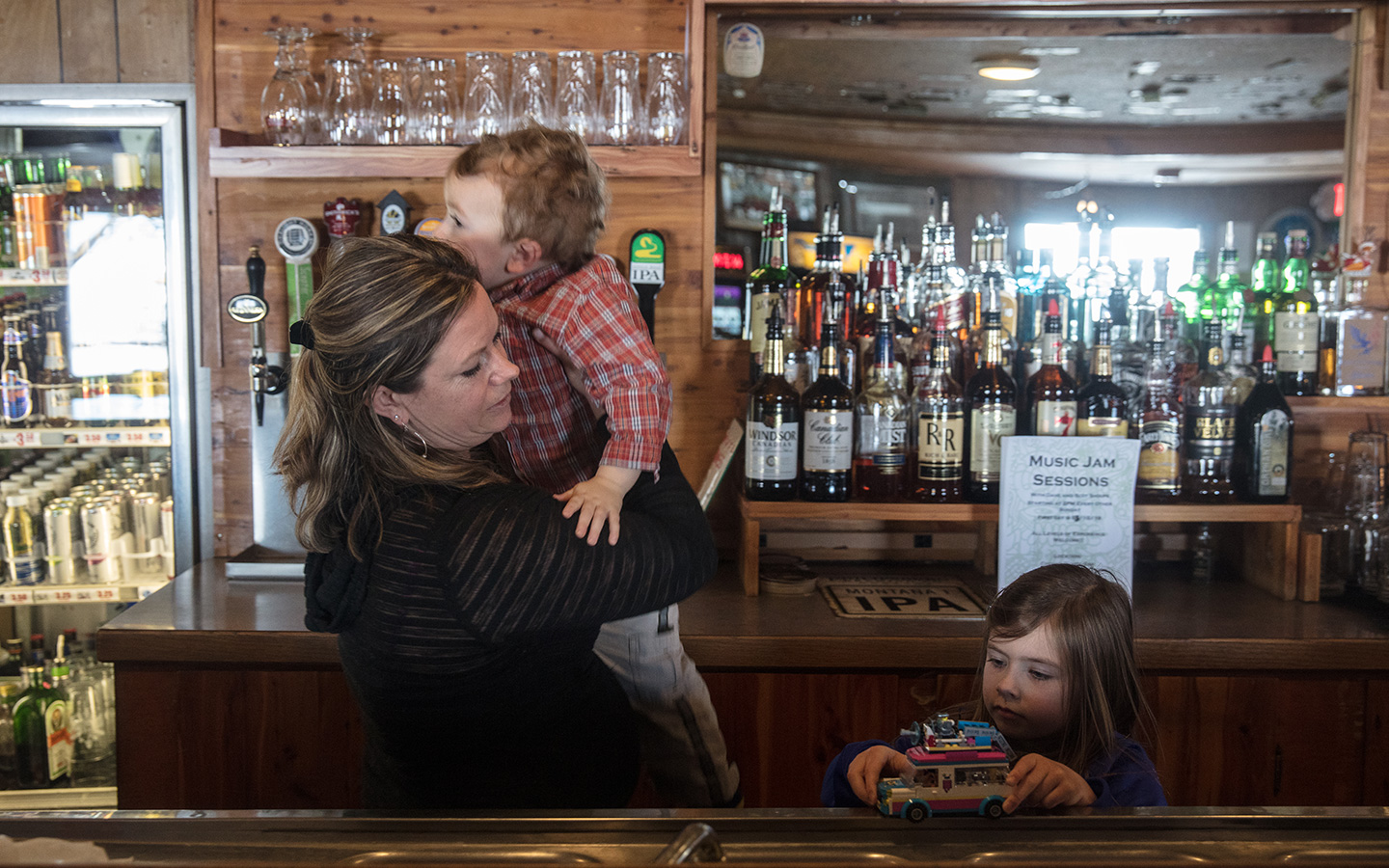 On a typical weekday, Katie takes her 3-year-old daughter, Abbie, to school in the nearby town of Ovando, 18 miles away, because Helmville doesn't have a preschool. Many days during the winter Katie can't get Abbie to school because of the severe winds and drifting snow on Highway 191. With Abbie in tow, she balances working the bar with caring for her young son, William, and helping her husband and brother on the ranch.
Within walking distance from their home, their oldest daughter, Maggie, 6, attends the Helmville School, along with 14 other children.
"Most of my classmates are my cousins," says Maggie, with a slight eye roll.
"She's right," Geary nods. "Somewhere back when, most of them are related."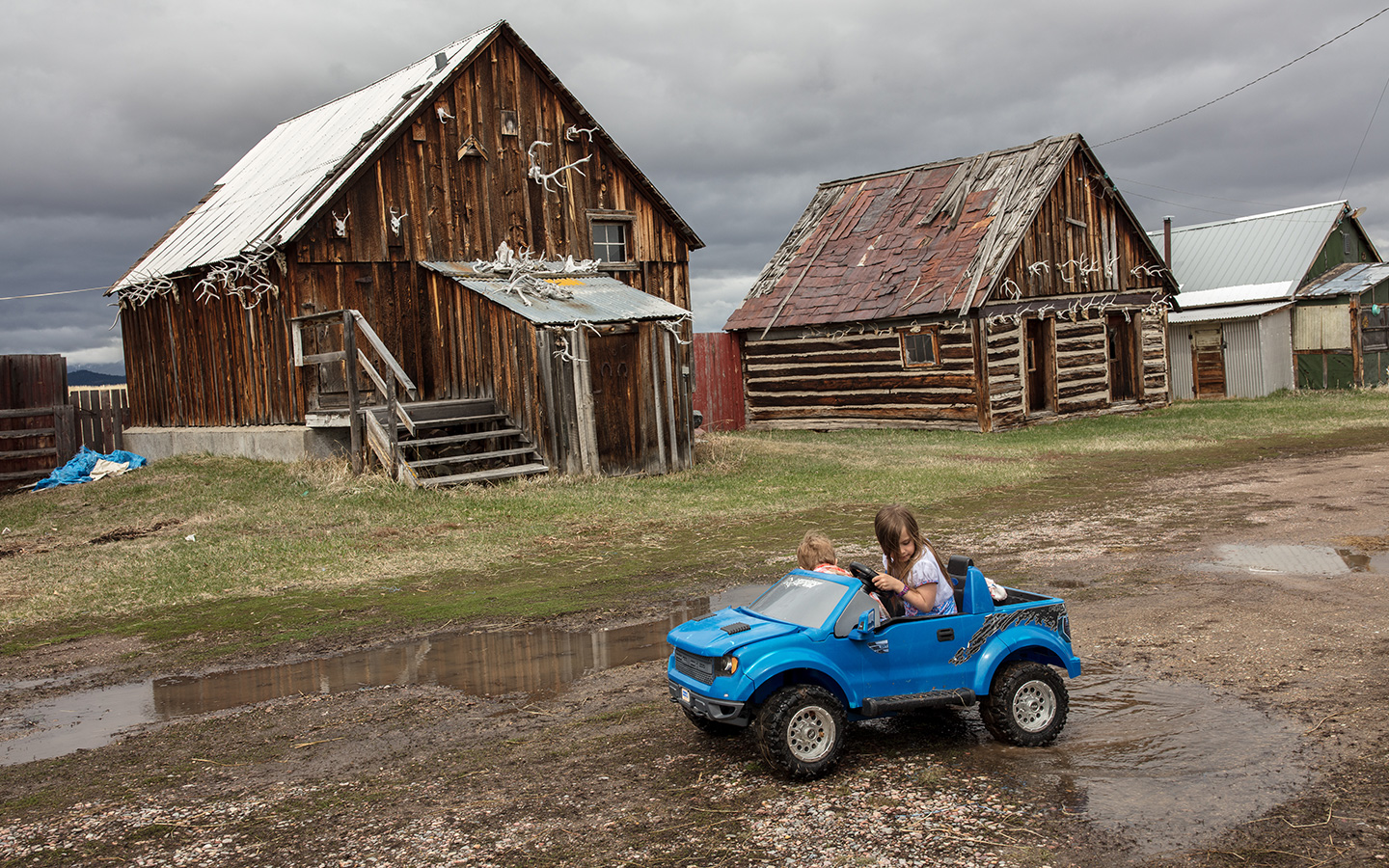 When Geary attended the same school decades ago, there were 30-45 kids. Most of them were her cousins too, from somewhere back when.
'There is more Geary blood in this valley than anyone's," says Mary Ann McKee, an 83-year-old widow who grew up in Helmville and insists she's also related to a Geary from somewhere back when. The Geary's donated the church lot and the cemetery in the early 1900s when the community was budding. "They've always given to the community," McKee says.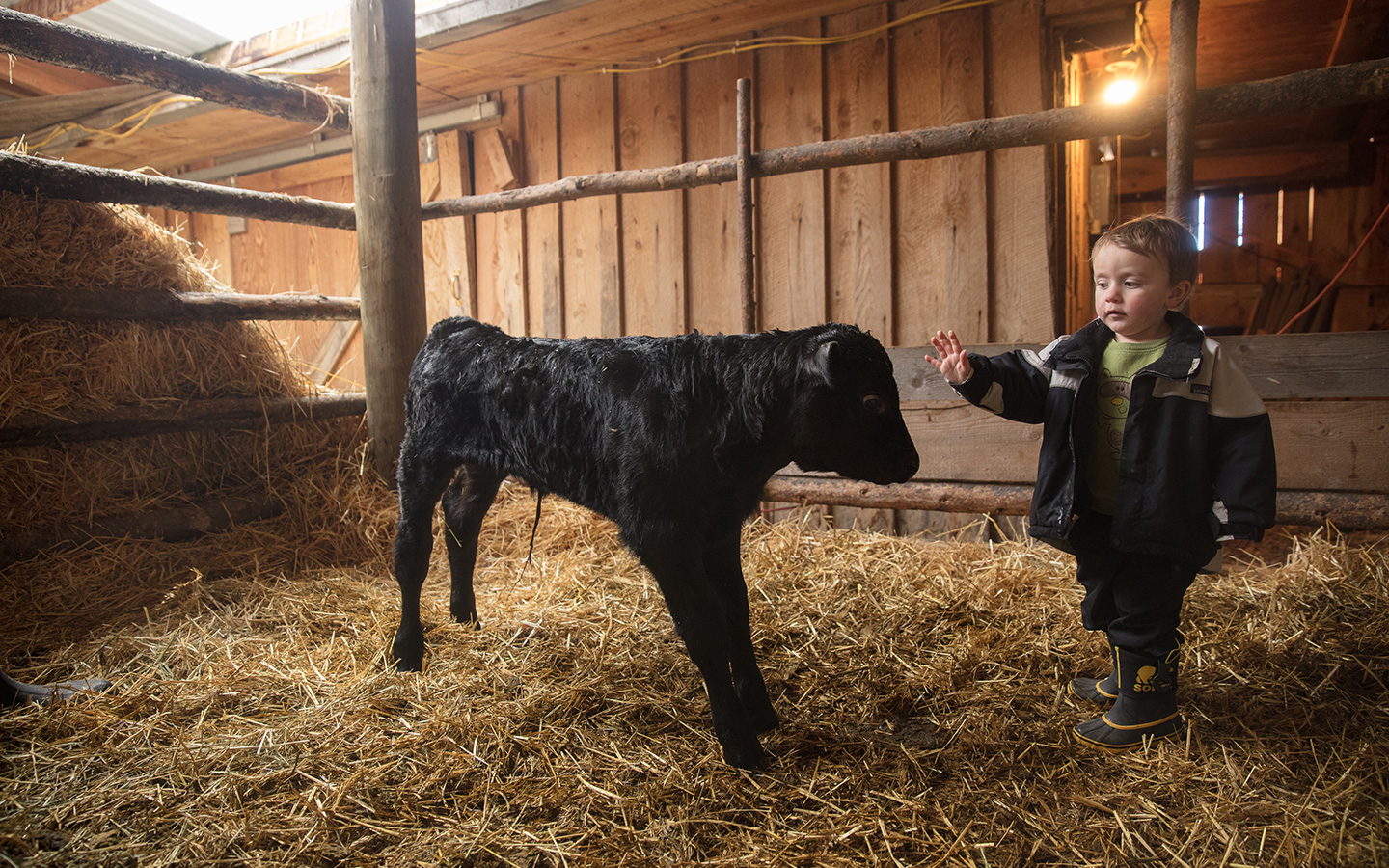 Family ties
Katie, Tommy, and their children live at the far south end of town. Occasionally in the summer, tourists on the very scenic route from Yellowstone to Glacier National Park blow by their log cabin home at 65 mph before (hopefully) slowing as they cruise through Helmville. The house, with its prominent green roof, stands at the end of a steep driveway usually strewn with toys.
Just across state highway 271 lies the Geary Ranch: acreage that spreads up the entire western side of Helmville as far as the eye can see. The house where Katie grew up, and where her mother still lives, sits in view behind a row of cottonwoods.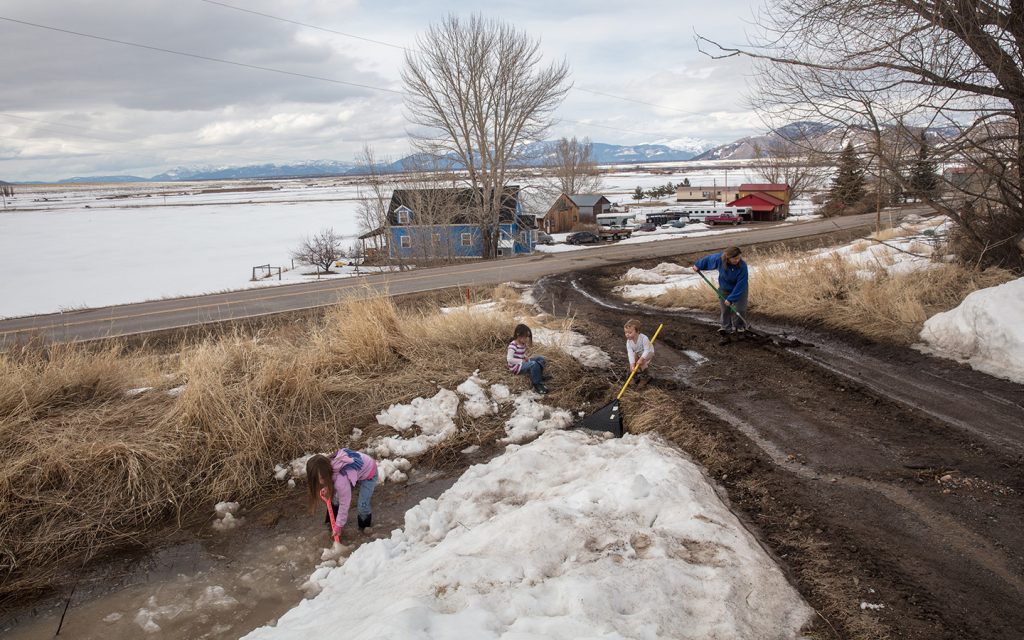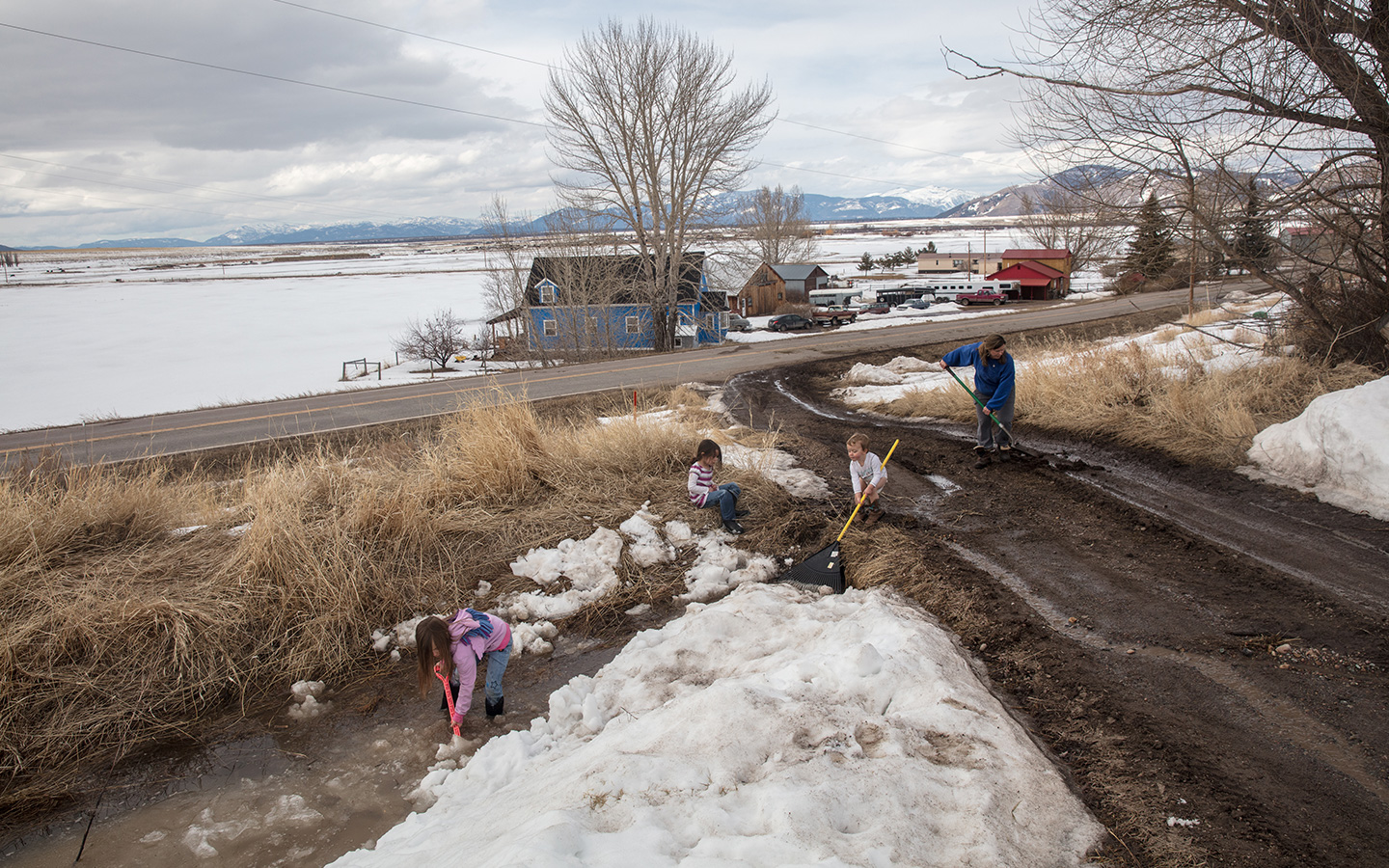 Katie and Tommy bought a house off the ranch for a reason. With a six generation ranch and eight siblings with a foot in the door, ranch life is complicated. Tommy and Katie wanted a place of their own that could be a refuge in case the business or relationships involved in the Geary ranch ever deteriorated.
Florida-raised Tommy moved back to Helmville with Katie ready to take on a career that was more foreign to him than driving army vehicles around rural Afghanistan. After a 20-year career in the army fighting in the Middle East, he is now learning to ranch with Katie's brother, Jacob Geary, who also came back to the ranch after a long career in the military.
Without Tommy's military background, Katie is not sure they would be able to make it in Helmville. Trying to make a living in Helmville is nearly impossible these days, Katie says. Tommy's military retirement and health benefits give them a plank to cling to through the ups and downs of the ranch and bar businesses.
And yet, Katie and Tommy are striving to make Helmville a place where more people want to come, and where other families that have ties to Helmville want to return and continue building the community. They want their children to have a place to carry on the Geary Ranch if they desire to do so. They value a childhood learning how to cut hay, stay up all night calving, dig cars out of a snow drift and entertain themselves in a place with no cell phone service and four times as many cows as people.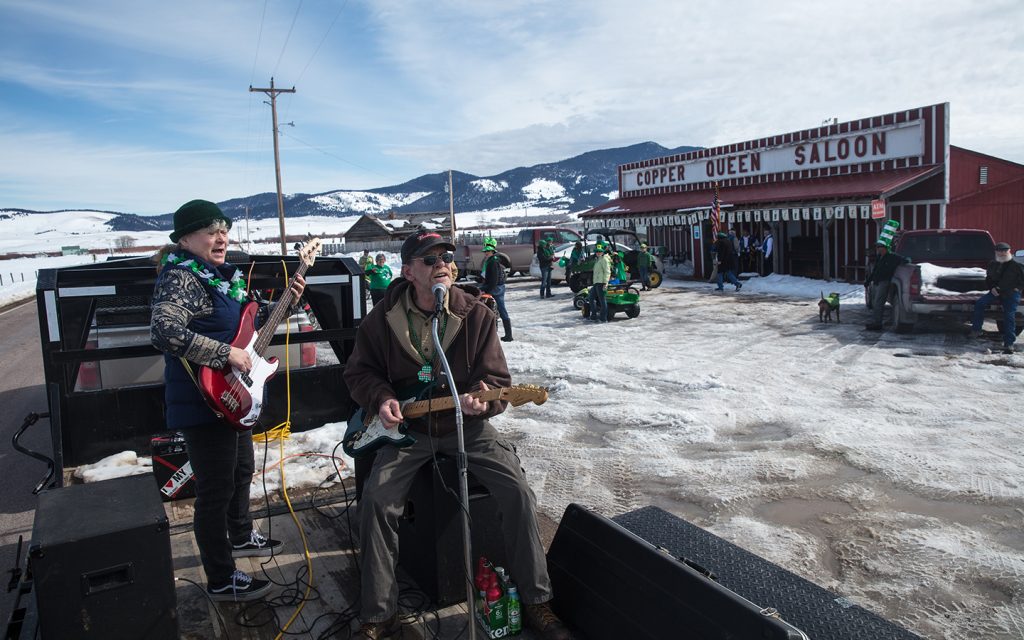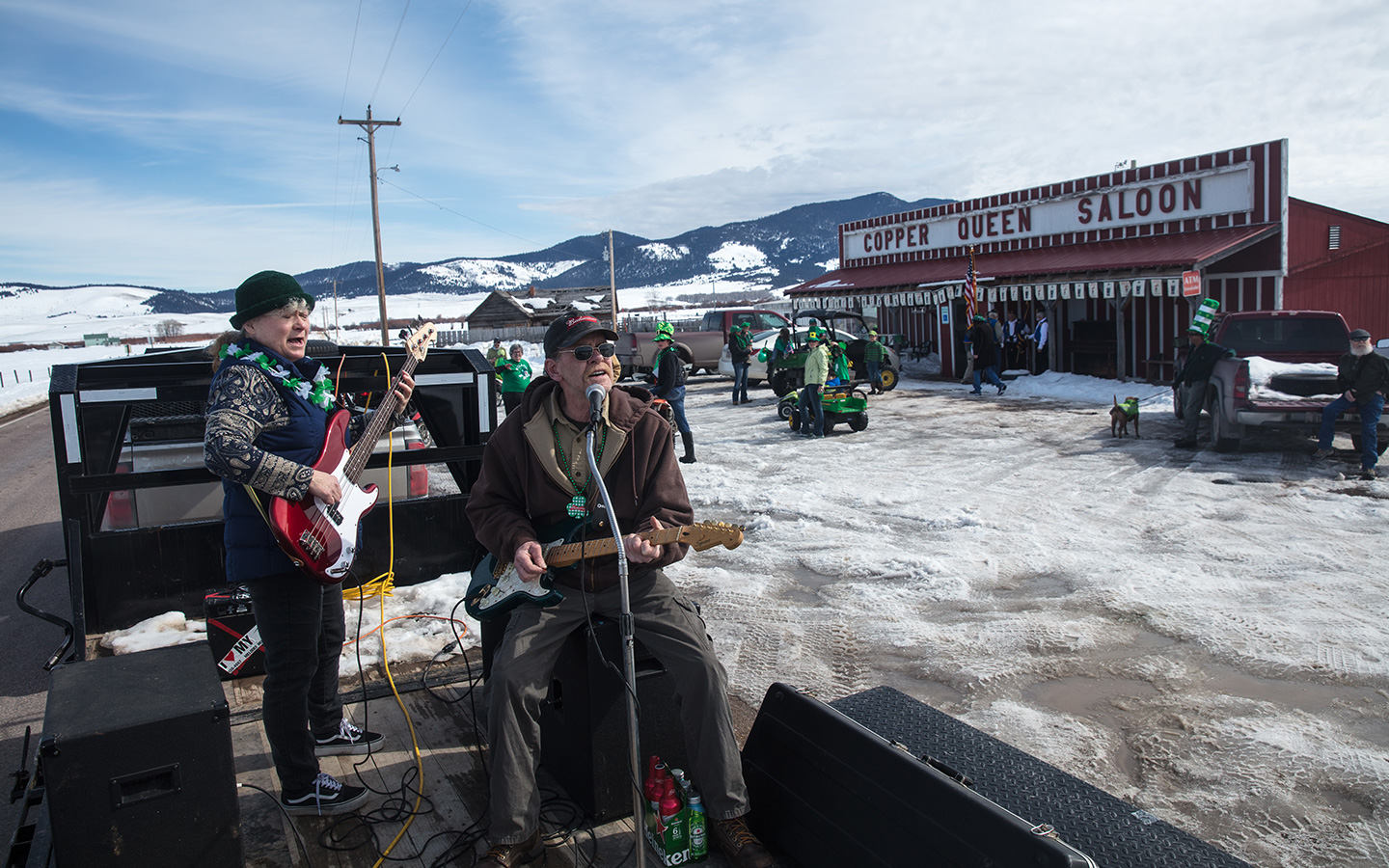 The Copper Queen
The Copper Queen Saloon is a friendly place, but the building, a double-wide trailer, has only a bit more charm than a warehouse. Tommy and Katie have bigger dreams. They plan to restore the old white schoolhouse that sits in the middle of town and currently houses a sort of "town sundry space" (a better fit for a double-wide). In their vision, the Copper Queen occupies the downstairs of the historic school building, with a museum on the top floor, lit by the large windows that overlook the Blackfoot Valley. This space would preserve the history of Helmville and the region. Together, the two spaces would represent the past, present and future of Helmville and the Blackfoot Valley.
"If you tell [locals] that Helmville might not be here in 20 years, they look at you like you're crazy," says Tommy. But, as a former outsider, he knows, "we need to do whatever we can to make Helmville a place outsiders want to stop, or maybe even live," or the community will continue to shrink. His mother-in-law's fear of losing the school would almost certainly become a reality.
The Geary's have always given to Helmville. And now it appears to be Katie's turn: If Katie and Tommy can turn the Copper Queen into a stopping point, with the white schoolhouse turning up the charm, tourism income is not out of reach. Helmville is on the pathway from Yellowstone to Glacier. Once people stop in, they'll find that Helmville is rich with old homesteads, stories, music, love and laughter. That the church—and the bar—will open their arms to anyone.